Philadelphia public transport adverts linking Islam with Adolf Hitler spark outrage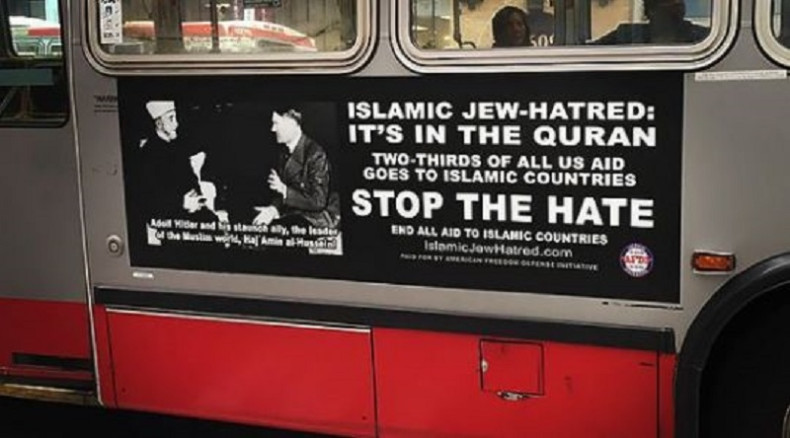 Controversial ads showing a photograph of Adolf Hitler meeting the wartime Jerusalem mufti Haj Amin al-Husseini have started appearing on Philadelphia commuter buses and have sparked outrage.
The ads on Southeastern Pennsylvania Transportation Authority (Septa) buses bear the tagline: "Jew Hatred: It's in the Quran."
They feature a 1941 photograph of Hitler and supporter al-Husseini, the leading Palestinian Arab nationalist at the time, and include an appeal to "end all aid to Islamic countries".
The ads from the pro-Israel American Freedom Defense Initiative (AFDI) will appear on 84 buses over the course of April.
The run of adverts was first announced in September 2014, but was put on hold due to the court case.
A federal judge last month ordered Septa to accept the ads as freedom of speech.
"Septa does not – and I repeat – does not endorse or support the views expressed in these ads," board chair Pat Deon said in a statement.
Philadelphia Mayor Michael Nutter attended a rally against the ads earlier in the week, and religious leaders encouraged unity and peaceful protest.
Some bus riders on Thursday, April 2, expressed outrage at the ads, branding them "racist" and "terrible".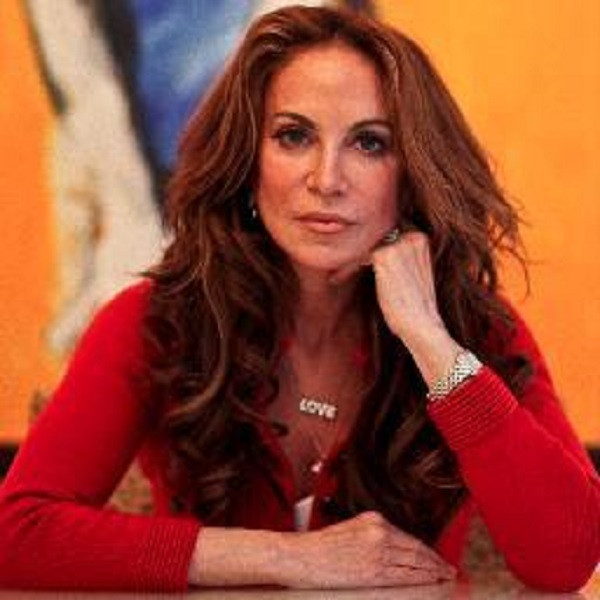 Blogger Pamela Geller, the head of the American Freedom Defense Initiative (AFDI)
Twitter: Pamela Geller
The Interfaith Center of Greater Philadelphia says it will run its own "Dare to Understand" ad campaign that promotes mutual understanding, respect and tolerance.
AFDI, which opposes US aid to Islamic countries, is led by blogger Pamela Geller.
The advert has already been run on the public transport systems in New York, San Francisco and Washington, DC. The group reportedly paid $30,000 (£20,200) for the Philadelphia ads.
Some Jewish groups were opposed to the ad campaign.
Nancy Baron-Baer, Anti-Defamation League (ADL) Philadelphia regional director said in a statement: "Pamela Geller and her anti-Muslim organisation, the American Freedom Defense Initiative, seeks once again to take its hateful anti-Muslim message to the public in the form of paid advertisements on public transportation. These ads are inflammatory and highly offensive.
"At the same time, ADL consistently maintains that government censorship is not the right response to hate speech. The League supports the free speech guarantees embodied in the First Amendment of the United States Constitution, understanding that the best way to combat hateful speech is with more speech."
The Jewish Voices for Peace group in the city said in a statement: "The ugly message of Geller's advertisement is factually inaccurate and offensive in its misuse and trivialisation of Holocaust memory."