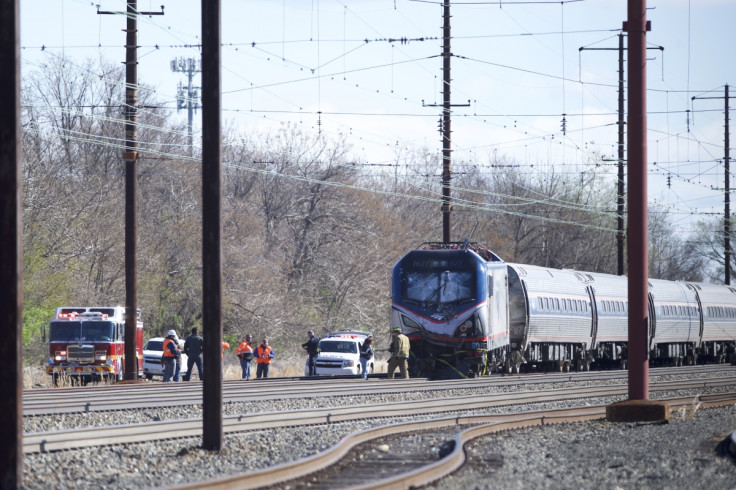 Two people have been killed in Philadelphia, US, after an Amtrak train crashed into a mechanical digger on the tracks and derailed.
The train, from New York to Savannah, Georgia, was packed with nearly 350 passengers and crew at the time of the collision between the train and backhoe. Amtrak has suspended all service on the Northeast Corridor service, including between Philadelphia and New York City, the company said in a statement on Twitter.
Two Amtrak employees with more than 40 years of service were killed with one person injured, investigators told NBC.
Passenger Mariam Akhtar, from Washington DC, was on the sixth car. "It felt like the train hit something and there were like three or four really big bangs and it kind of threw us off the seats we were sitting in," she told ABC. "There was a lot of smoke and everybody was yelling. The train kind of stopped and later on, everybody was running to the front. Then the people were in the front started walking toward the back."
An Amtrak official told Associated Press that 30 people were taken to hospital following the crash. None of the injuries are said to be life-threatening.
Federal Railroad Administration workers joined local and Amtrak investigators to discover why the piece of equipment was on the tracks.
In May 2015, seven carriages of an Amtrak train derailed near Philadelphia, killing seven people and injuring almost 200. About 20 people were injured when an Amtrak train derailed near Dodge City, Kansas, in March.