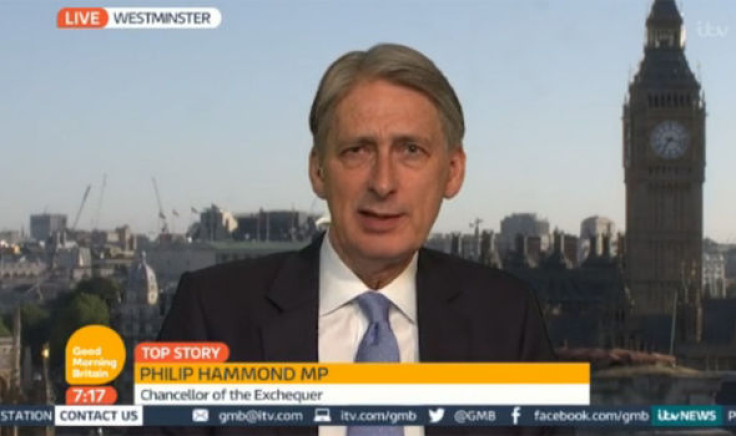 Britain's newly appointed Chancellor of the Exchequer, Philip Hammond, spoke to Good Morning Britain (GMB) on Thursday (14 July) morning about his relationship with his predecessor George Osborne and his ruling out of an "emergency budget" following Brexit.
GMB host Susanna Reid asked the politician outright if he feels awkward for taking his friend Osborne's job. Following his appointment yesterday (13 July) morning by new Prime Minister Theresa May, Hammond remained composed while giving his answers regarding the newly formed cabinet.
Speaking to Reid and Piers Morgan from Westminster, Hammond said: "George and I are good friends. We spoke last night. It's not awkward, it's poignant."
Referring to Osborne's "scaremongering" following the Brexit result, Reid stated: "He said there was going to be this apocalyptic emergency budget and that the economy would go to hell in a handcart. Do you think the same?"
Hammond assured the presenter that there is no need for panic and an emergency budget. He explained: "There's no plan for an emergency budget as Theresa May made clear. There will be an autumn statement in the normal way and then there will be a budget in the normal way.
"But the markets do need signals of reassurance, they need to know that we will do whatever is necessary to keep the economy on track. I'll be meeting with the governor of the Bank of England and others today to access where we are with the UK economy," he added.
Hammond remarked that he is confident about the new government, saying: "But now we've got the new government in place, the new team in place, and people can see that we're working together across that referendum divide in the party to deliver the best possible deal for Britain, I think confidence will gradually begin to return and people will start to see the shape of the future we're mapping out."
Oxford-educated Hammond, who first entered parliament following his election as MP for Runnymede and Weybridge in 1997, tactfully answered queries about the newly appointed foreign secretary, Boris Johnson. He said: "We've all got different styles and that's why we make a strong team, it would be ridiculous to have everybody as clones in the team.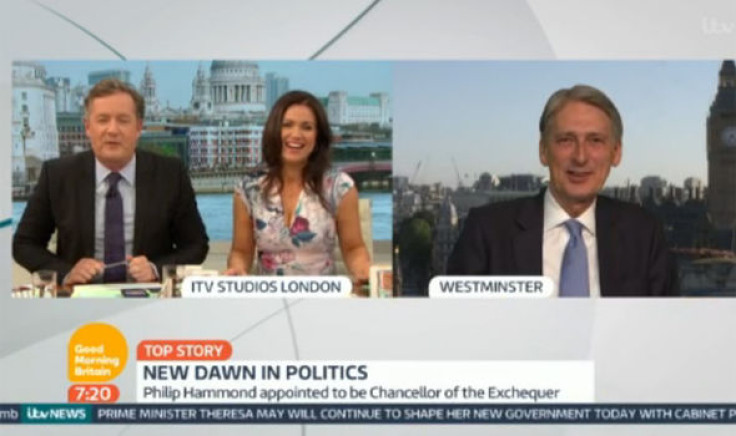 "We're very different people and when you're building a team for anything you want different kinds of people with different kinds of skills and I think Boris will be very good in this job.
"Boris is a very big figure in the Conservative party, he's a big figure in the country, he's a national figure and he'll be an asset to both the party and the country, working as part of a team closely together with the rest of us to make sure we deliver for Britain in the new circumstances we find ourselves in," he continued.
Good Morning Britain airs weekdays from 6am-8.30am on ITV.