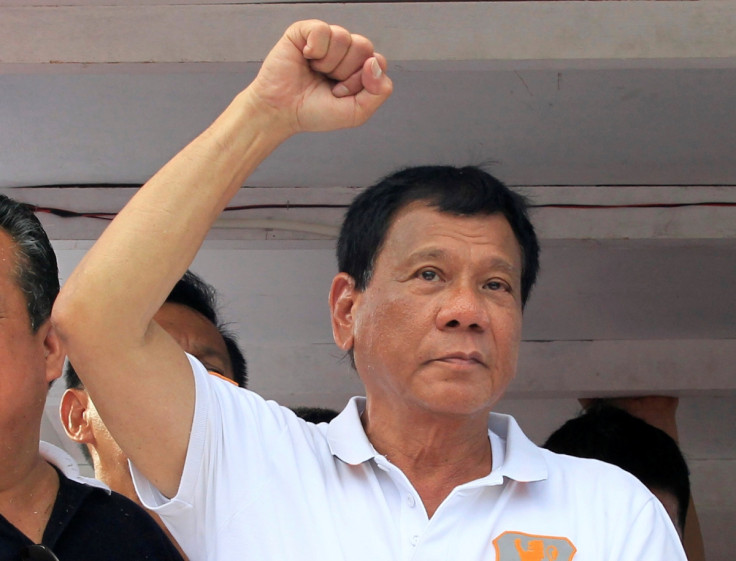 Police in the Philippines have shot dead 40 people suspected of being involved in dealing drugs since the election of controversial president Rodrigo Duterte.
Duterte famously campaigned on his tough stance on criminals, and said he advocated killing those who seriously broke the law.
He said: "Forget the laws on human rights. If I make it to the presidential palace, I will do just what I did as mayor. You drug pushers, hold-up men and do-nothings, you better go out. Because as the mayor, I'd kill you."
Since Duterte was elected on 9 May, 40 suspected drug dealers have been shot and killed by police, compared to 39 deaths in the four months preceding the election, National Police spokesman Wilben Mayor told Reuters.
Duterte has not yet taken office, and is set to do so on 30 June, but during his campaign gave police reassurances that if they killed criminals in the line of duty, they would have his full backing – and his tough talking rhetoric certainly suggested he would have no problem with criminals being dealt the harshest of punishments.
When he was previously asked what would happen to criminals once if he became president, Duterte suggested the number of fatalities would rise and crime would decrease.
He said: "The 1,000 (I allegedly killed) will become 100,000. That will fatten the fish in Manila Bay. I will dump their bodies there."
However, incoming national police chief Ronald dela Rosa told the news service the criminals killed since Duterte's election victory had been shot during legitimate operations. "I would know if these people were killed in rub-outs," he said.