In a week of bitter fighting in the southern Philippines, Isis-linked militants Abu Sayyaf have killed six soldiers as they battle for control of the Island of Mindanao in one of their most audacious attacks.
AFP reported 12 of the militants had been killed in the clashes as they attempted to overrun a small army garrison on the Island. It is estimated that about 30,000 people have been displaced by the fighting so far.
Despite recent defeats by Filipino forces Abu Sayyaf, – which pledged allegiance to Islamic State in 2014 – appears to be expanding as peace talks between the Moro Islamic Liberation Front (MILF) and Manilla stall.
The country's preeminent Islamic separatist force has been waging a ground war in the Phillipines for decades, as it demands autonomy from the country's Catholic majority.
"[Islamic State] influence is growing stronger and it is expanding," Rodolfo Mendoza, a senior analyst at the Manila-based Philippine Institute for Peace, Violence and Terrorism Research told AFP.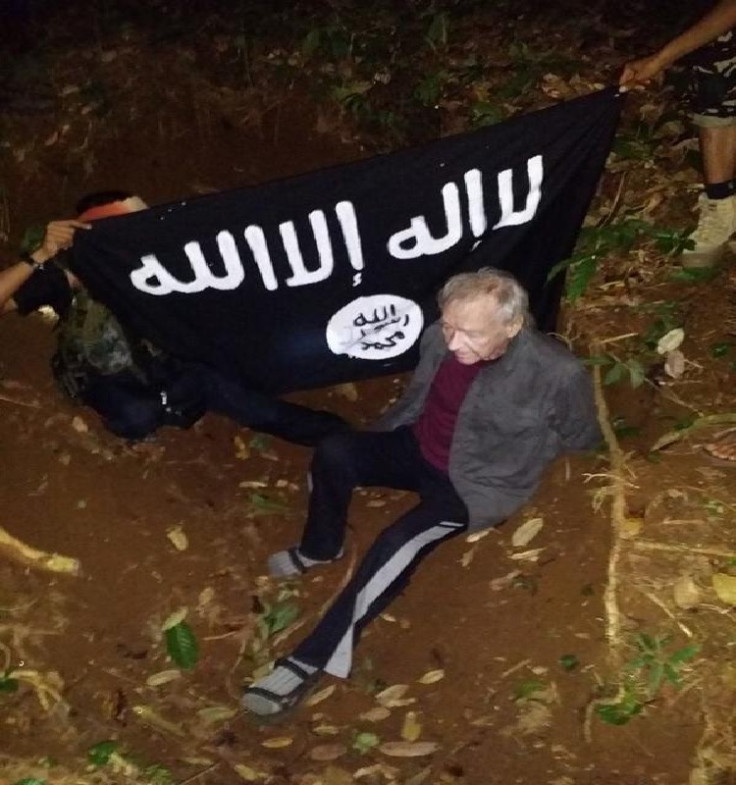 He added that groups that had pledged allegiance to IS were "planning big operations, like bombings, attacks or assassinations" in the Philippines.
Abu Sayyaf are currently holding two Canadians, a Norwegian and a Fillipino, who were abducted in September. Abu Sayyaf has demanded more than $60 million (£40m) for the release of the three foreigner hostages. In October 2014, the group claimed to have been paid 250m peso (£3.4m) for the release of two German hostages who were held for seven months.
Filippino forces appeared to have broken the back of the terror group in December 2015, routing one of Abu Sayyaf's main camps and killing Abu Sayyaf leader Najib Hussein, also known as Abu Anas.
Around 300 soldiers supported by artillery and helicopters took part in the operation against the jihadists.
Hussein, a Malaysian bomb maker, has been associated with Daesh through a jihadi cell at University Malaya through Dr Mahmud Ahmad, alias Abu Handzalah, still at large in the Southern Philippines.