Philippines: 26 killed in week-long battles between Islamic State Abu Sayyaf militants and army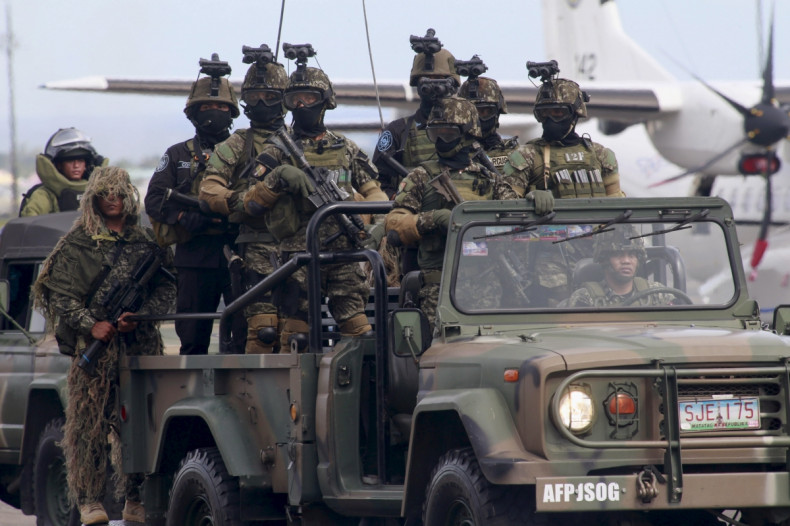 Seven days of bloody fighting between Islamic State hostages-takers Abu Sayyaf and the army in remote south of the Philippines has led to 26 deaths among the militants as their camp on Basilan Island was overrun.
The government victory over the separatist group, which has links to both Islamic State (Isis) and al-Qaeda, is a huge blow to Aby Sayyaf which has been fighting an insurgency against Manila and its backers in the US for decades.
In September 2014 Abu Sayyaf's leadership, including figurehead Isnilon Hapilon, pledged allegiance to the Isis (Daesh) leader Abu Bakr al-Baghdadi and his self-declared Caliphate in the Levant.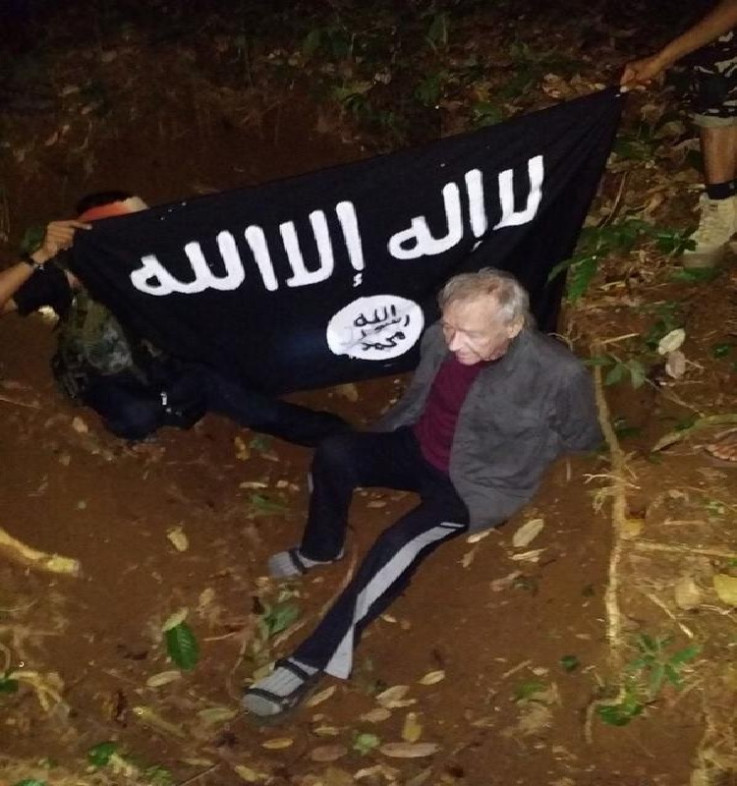 Stefan Victor Okonek in what his captors said was his 'grave'.
Twitter/@JulietSAlipala
They are currently holding two Canadians, a Norwegian and a Fillipino, who were abducted in September. Abu Sayyaf has demanded more than $60m (£40m) for the release of the the three foreigners. In October 2014 the group claimed to have been paid 250m peso (£3.4m) for the release of two German hostages who were held for seven months.
Progress against the insurgents was slow and costly. AFP reported 12 soldiers were injured when an Improvised Explosive Device concealed within the camp exploded. Fourteen others were injured in fighting before the explosion.
However, the Filipino military has confirmed the death of Malaysian Abu Sayyad leader Mohammad Najib Hussein, also known as Abu Anas, during the confrontation at the extremists' camp. Around 300 soldiers supported by artillery and helicopters took part in the operation against the jihadists.
Hussein, a Malaysian bomb maker, has been associated with Daesh through a jihadi cell at Universiti Malaya through Dr Mahmud Ahmad, alias Abu Handzalah, still at large in the Southern Philippines.
As many as 150 Abu Sayyaf fighters were in the camp during the assault but most have now scattered, with the military in pursuit, according to army reports.
The group's al-Barka base was extensive according intelligence gathered during the operation. The 30,000 square metres (323,000 feet) camp could accommodate about 250 people within its 28 structures. Poverty-stricken Basilan has been a longtime stronghold for Abu Sayyaf.