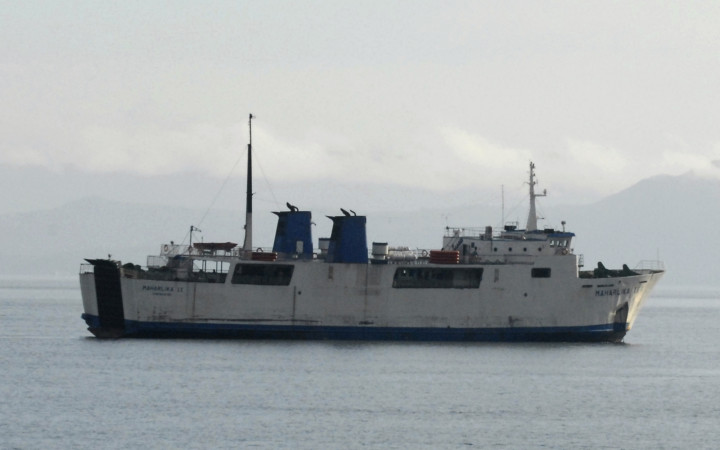 A ferry sank in stormy weather in the central Philippines, leaving at least three people dead, many more missing and over 100 people rescued.
Crew of two passing vessels plucked at least 111 survivors from the MV Maharlika II that listed then sank on Saturday evening, Red Cross aid worker Edward Barbero said in an AP report.
"A few more hours in those huge, huge waves and we could have all died," said ferry passenger Romeo Cabag, a 32-year-old security guard who survived with his wife. "I had cramps in both legs, was exhausted and at one point I was beginning to pray that if I won't make it, that God allow at least my wife to live."
Cabag said he and other survivors struggled to swim into an overturned life raft that was not adequately inflated and held to the ropes on its sides for seven hours.
The ferry experienced steering trouble off Southern Leyte province and was battered by huge waves as well as fierce winds whipped up by a typhoon north of the ferry's path, coast guard Captain Joseph Coyme said.
Search and rescue efforts by air and sea continued on Sunday as it is uncertain how many passengers and crew members were on the Maharlika, he said.
The Maharlika II only had 84 people listed as being on board, so authorities cannot say how many more may be missing. The ship was also loaded with 13 vehicles, and the drivers were not listed.
"There are discrepancies in the numbers and we cannot terminate the search and rescue until we're sure that everybody has been accounted for," Coyme told AP. "Every single life is important," he said.
An elderly man and a woman in their group died, their bodies still attached to their life ring and jacket, Cabag added.
Frequent storms, badly maintained vessels, and poor enforcement of safety regulations have been blamed for past accidents at sea in the Philippines. These include the 1987 disaster when the ferry Dona Paz sank after colliding with a fuel tanker, killing more than 4,300 people, in the world's worst peacetime maritime disaster.