Philippines lawyer and senator Leila de Lima has said the country's newly-elected president, Rodrigo Duterte, could be charged with crimes against humanity in relation to a recent spike in drug-related deaths since he took office in May.
Her comments come days after the United States raised concerns over extrajudicial killings in the Philippines believed to have been sparked by President Duterte's campaign against the use of illegal drugs. According to Filipino news publication the Inquirer, De Lima explained she did not intend to threaten the president but believed that the "widespread" and "systematic" use of force against civilians could constitute war crimes.
De Lima said: "There are some experts who are saying that if this spate of killings go unabated and unchecked, it could reach that point that the ICC (International Criminal Court) could send a prosecutor to our country and investigate all these for possible prosecution under the Rome Statute. That is not a joke."
She continued: "The last thing we need right now is for our dear president to be subjected to an investigation by an international tribunal."
Noting that crimes against humanity needed an element of the act being "widespread", she said there was no doubt that the killings in the Philippines had become pervasive. According to De Lima, there have been more than a hundred and "almost a thousand" people who have died in extrajudicial killings and police anti-drug operations.
The Filipino lawyer also stated that the "systematic" element of crimes against humanity had been covered by statements made by President Duterte, which have appeared to justify the government's war against drugs. She also condemned the Philippine National Police chief, Ronald dela Rosa, for his comments and added that their utterances could be used as evidence in an international trial.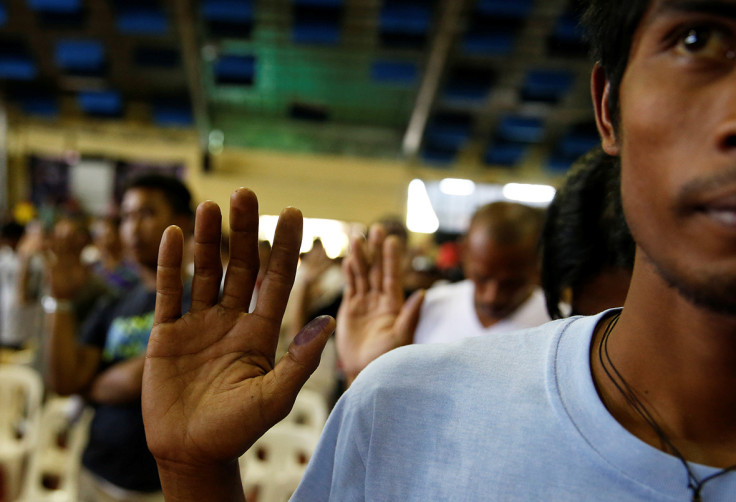 The Philippines is a signatory to the 1988 Rome Statute of the ICC, which has the power to punish heads of state if they commit crimes against humanity, genocide and war crimes. However, Filipino Justice Secretary Vitaliano Aguirre dismissed concerns over President Duterte being tried for war crimes, adding that "criminals are not humanity".
On 8 August the US government expressed concern over the extrajudicial killings of suspected drug dealers in the Philippines, urging Duterte's government to ensure his law enforcement efforts are aligned with human rights obligations. A few days later, the Philippines vowed to investigate the recent wave of extrajudicial killings and the Filipino Foreign Office said they did "not condone any unlawful killings".