Zimbabweans, who support #ThisFlag protest movement, have voiced their "confusion" and say they feel "betrayed" by the campaign's leader Pastor Evan Mawarire's failure to return to Zimbabwe. At first, the government openly ridiculed the #ThisFlag social movement criticising the government, but Mawarire was arrested in Harare and charged for "inciting public violence" on 12 July before he was released late on 13 July after a court in the Zimbabwean capital of Harare ruled that the police had violated his rights.
The 39-year-old evangelical priest then left the country for his safety after he admitted to having received death threats, and after a stint in neighbouring South Africa, he announced last week that he was going to the United States.
The pastor did not confirm he was settling in the US, instead saying he was visiting to "meet with fellow Zimbabweans and to take time to think what will be my next move".
#ThisFlag followers 'are split'
#ThisFlag supporters have appeared increasingly divided about his announcement, with followers taking to social media to voice their disappointment.
Describing how the pastor's "humility, passion and eloquence" first attracted her to the movement in which she saw "a glimmer of hope for beloved Zimbabwe", blogger and women rights activist Jean Gasho, highlighted how she now feels let down by Mawarire's decision to emigrate to the US.
"I thought you were extremely brave and courageous (...) However fast-forward four weeks later, I haven't got a clue as to what's happening anymore. Each time I watch your recent videos I feel confused and somewhat betrayed," Gasho wrote in a blog post.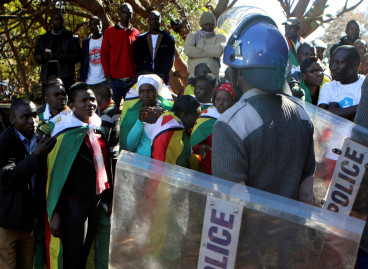 "I know there are many people out there who feel the same way, probably half of your followers now. And in case you had not noticed, not everyone is calling you a hero anymore for the followers of #Thisflag are now split. A lot of people now think you abandoned the movement and you are a coward."
In her statement, the activist asked what had happened to Mawarire's "Hatichatya" (We are not afraid in Shona) slogan, before highlighting how confused she was by his claims that he was never the leader of the movement.
"There is no movement under the sun that does not have a leader or a person who influences it. To say we are all leaders and heroes of this movement is just downright stupid and doesn't make any sense at all. I find it quite rude and offensive that you deny being the leader of a movement you started," Gasho said.
'Jetting off to America for a better life'
"You told people to risk their lives and protest against a dangerous government. YOU gave instructions and people followed. They did it because you the LEADER of the movement gave them the courage. A lot of people were arrested during the stay away," the statement reads.
Referring to activist Linda Musarira and 10 others whose trial date has been set to 25 August 2016 after they were arrested last month over protests, Gasho said: "There are people out there who have risked their lives for Zimbabwe. You told people to shut their business down and not go to work, they listened to you and lost money because they thought you were in this together with them.
"And today you have the cheek of denying that you were the leader and the face of this movement when people have sacrificed their lives to follow a call YOU made? And where are you as you make these offensive videos, jetting off to America for a better life..."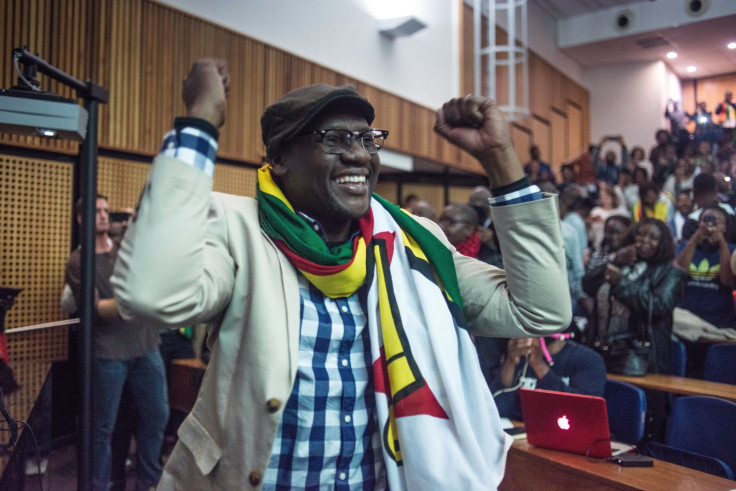 Prominent author Sue Nyathi, meanwhile, pledged her support for the clergyman, tweeting: "My admiration for Pastor Evan has not diminished. He stood up and spoke up. He stirred fierce pride and patriotism through #ThisFlag."
Describing how "the big upset around Pastor Evans is because people are looking for a Moses to lead them out of Egypt", Nyathi told Zimbabweans "the onus is on you to finish" what Mawarire started.