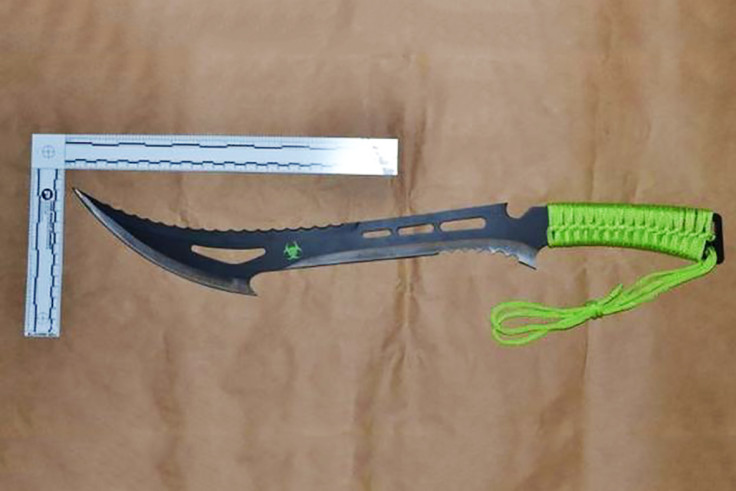 The ban on horror film-inspired "zombie knives" comes into force in England and Wales this week, with sellers of the disturbing weapons now facing jail time. Carrying names like "long reach death knife" and "eviscerator zombie killer", the weapons ban comes into effect just over a year after the death of Islington teenager Stefan Appleton who was fatally stabbed with a 25-inch "zombie" knife.
The deadly weapons, which are billed as collectors' items but are increasingly being used on the streets, can be bought online for as little as £7 and often feature serrated edges and long blades.
The minister for Vulnerability, Safeguarding and Countering Extremism, Sarah Newton, said: "This government will act wherever necessary to cut crime and keep our communities safe. Zombie killer knives glamorise violence and cause devastating damage. They have no place whatsoever in our society.
"We are committed to banning the sale, manufacture and importation of these dangerous weapons. With the ban now becoming law, we are delivering on our commitment. Anyone caught making or selling zombie knives now faces up to four years in prison."
The ban is coming into force this Thursday (18 August) and it is hoped will prevent the weapons being used in violent attacks.
Chief Constable Alf Hitchcock, of the National Police Chiefs' Council Lead for Knife Enabled Crime, said: "Zombie knives are absolutely horrific weapons. Forces are determined to reduce the harm caused by these and all other dangerous weapons. There is no place for knife crime within society and this ban is further commitment to keeping communities safe."