Philippines police chief breaks down during Senate inquiry, pledges loyalty to Duterte
Drug lord Kerwin Espinosa had earlier testified that he paid bribes to police in exchange for protection.
Philippine National Police (PNP) Director General Ronald dela Rosa broke down during a Senate inquiry and vowed to take strong action against any officers in the force who were found guilty of corruption. The chief was summoned for interrogation after drug lord Kerwin Espinosa testified that he had paid the police bribes in exchange for protection.
Dela Rosa, known by his nickname Bato (Rock) was questioned about information revealed by Espinosa, the son of Mayor Rolando Espinosa Sr, who was shot dead last month by police while in prison on remand for narcotics links.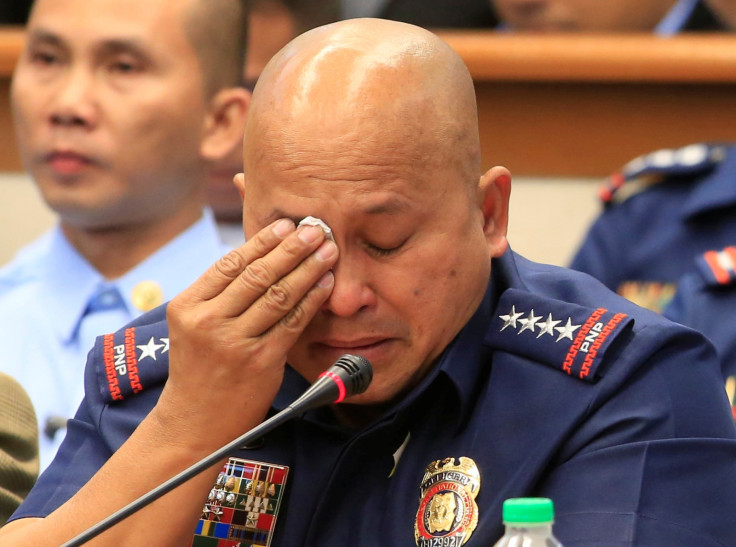 In the televised inquiry, the police chief was seen attempting to hold back tears as he told the senators, "I will not surrender; I will clean up the national police.
"I will be with you," Dela Rosa said addressing Duterte. "I will not abandon this fight even if the public is losing trust in the police."
Both chambers of the Philippine legislature have been conducting parallel inquiries into the crackdown of illegal drug trade in the country, with testimonies from drug dealers, kidnappers, prison gangsters, an assassin and even world boxing icon Manny Pacquiao. Those testifying have given accounts of corruption, death squads, murder and sex tapes.
"I'm not superman, I'm an ordinary policeman," Dela Rosa said. "But I'll do my best to clean the police force even if it will cost my life. We will survive this," he added in response to the witness accounts.
"Sometimes, I just pray to God for help in the PNP. I just want to make reforms in the PNP. But I am already really tired," he said as he attempted to wipe away his tears.
In a hearing by the committee in September, a hit man also testified against Duterte, claiming he heard the president order assassinations. He also claimed that he had witnessed him (Duterte) killing a man with a machine gun back in 1993, when he was mayor. Duterte has dismissed all these allegations as lies.
© Copyright IBTimes 2023. All rights reserved.