Philippines President Rodrigo Duterte says his threat to pull out from UN was a 'joke'
Nearly 2,000 people have been killed since Duterte was sworn into office on June 30.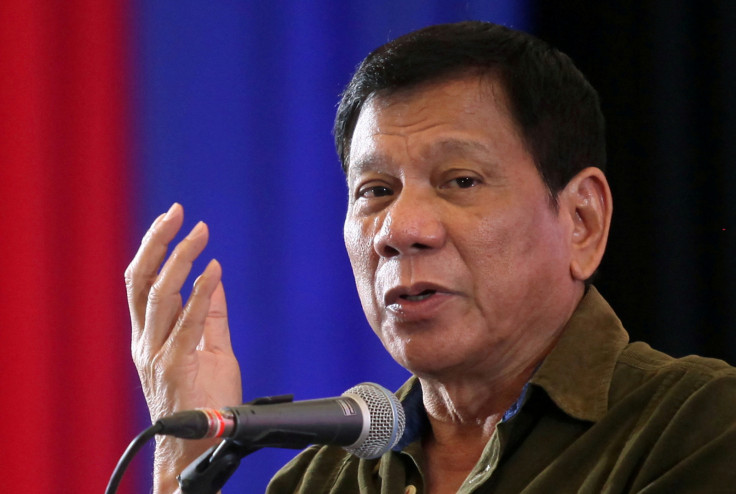 Philippines President Rodrigo Duterte on Tuesday (23 August) said that his threat to pull the country out of the United Nations for criticising his war on drugs suspects was just a "joke".
On Sunday, Duterte said he would withdraw Philippines from the world body after a UN human rights expert said that the encouragement he gave to security forces to kill drugs suspects was against international law. When asked by reporters if he was serious, he replied "can't you take a joke?"
However, he also insisted that UN should not interfere in the matters of the Philippines.
Duterte was sworn in on 30 June and almost immediately started cracking down on crime. According to the national police chief, at least 2,000 people have been killed since he assumed office.

The president has stressed that most of the 756 people confirmed to be killed by police were drug suspects, who resisted arrest and others died because of gang members turning against each other.

Human rights groups, law makers and others have said that the security forces are carrying out killings on an unprecedented scale. This week, the US State Department also said that it was concerned about reports of the extra judicial killings.

The president's aides had previously said not to take everything he says at face value. Duterte had previously told reporters that he personally killed three people and about 100,000 people would die in his war on crime, with so many bodies dumped in Manila Bay that fish would grow fat from feeding on them.
© Copyright IBTimes 2023. All rights reserved.