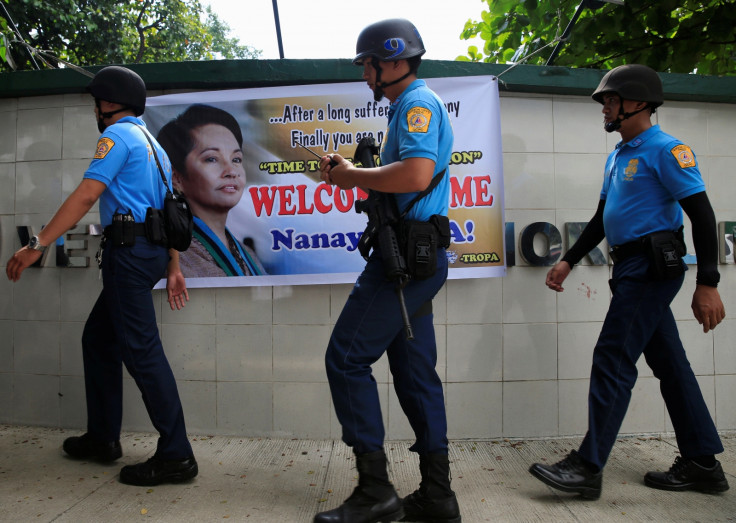 Already facing claims of an overly zealous clampdown on drug dealers, the Philippines is also getting strict on police officers in the south-east Asian country who are tasked with solving those crimes.
The Philippine National Police (PNP) has issued a memorandum telling officers not to take selfies or pick their noses on patrol. They have also been instructed that in public they are not to loiter in theatres, restaurants, sleep on duty, smoke or send text messages unnecessarily, the Phillipine Star reported.
"Playing online games, taking selfies/groupies, chewing gum, unseemly posture in public such as standing with one leg, scratching part of the body and nose picking," said the memorandum, which was signed by Chief Superintendent Rolando Nana, deputy regional director for operations of the National Capital Region Police Office.
The local GMA news outlet also reported that the memo prohibits policemen from standing on one leg and other unseemly postures in public.
Since the Haiyan Typhoon in 2013, officers have repeatedly told not to put images of themselves up on social media while on duty.
About 85% of police officers have been deployed on the streets to improve police visibility and curb street crimes. The PNP also issued reminders about selfies for the visit of Pope Francis and the search and rescue operations in areas stricken by the typhoon.
It comes as President Rodrigo Duterte faces criticism over his war on drugs. Around 1,800 people have been killed over the course of his drug war and police are now investigating 1,067 drug-related killings outside normal police work since 1 July.
This week, Duterte threatened to leave the UN following the organisation's criticism that his war of drugs was a crime under international law. Duterte threatened to "separate" from the UN although this was rejected by the country's Foreign Affairs Secretary Perfecto Yasay who said the comments were a "statement expressing profound disappointment and frustration".