President Rodrigo Duterte is threatening to pull the Philippines out of the United Nations, after the global organisation criticised his administration's deadly campaign against drug dealers and users.
He said that he would ask China and some African nations to start an international organisation of their own.
During his presidential election campaign, Duterte vowed to unleash a brutal attack on the country's drug problem, modelled on his use of vigilante death squads in Davao City during his 22-year tenure as mayor.
Currently, between 650-1,000 suspected drug users, dealers and traffickers have been summarily executed since he took office on 30 June 2016. Philipines' law enforcement agencies have reported the killings as being made in self-defence.
The deaths have led to criticism from the UN. Earlier this month the UN's anti-drug office said, it was "greatly concerned" by the killings of those who are suspected of drug dealing and associated crimes.
And in June, Ban Ki Moons condemned Duterte over extrajudicial killings and said they were "illegal and a breach of fundamental rights and freedoms".
At the time, the Filipino president dismissed the criticisms saying: "Why would the United Nations be so easily swayed into interfering in the affairs of this republic? There are only 1,000 [killed]."
Now, according to Al Jazeera, Duterte has suggested he will take his country out of the UN: "I do not want to insult you. But maybe we'll just have to decide to separate from the United Nations.
"So take us out of your organisation. You have done nothing. Where were you here the last time? Never. Except to criticise," he added.
He also said the UN was incapable of stopping war and terrorism.
"You now, United Nations, if you can say one bad thing about me, I can give you 10 (about you). I tell you, you are an inutile. Because if you are really true to your mandate, you could have stopped all these wars and killing," he continued during his diatribe.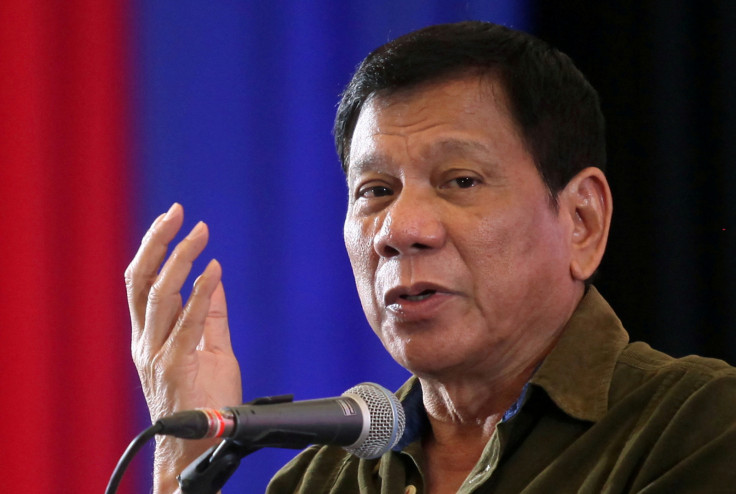 When asked if he was concerned about the backlash of his harsh comments, Duterte stated, "What is… repercussions? I don't give a sh*t to them.
"You do not just go out and give a sh*tting statement against a country," he said in reference to the rapporteur who was sent to speak with him.
In the past, Duterte has also railed against several human rights groups which have criticised the wave of violence across the Philippines.
He also threatened to impose martial law if the country's judiciary refuses to cooperate with him in his anti-drug operation.
Scores of officials within the Philipines' army, judiciary and police have been accused of being involved in the drugs trade, leading to the south-east Asian country to the cusp of being a narcostate.