The chief of Philippines National Police (PNP) said during a senate hearing that around 300 police officers were on a watch list on suspicion of involvement in the drugs trade. Director-General Ronald dela Rosa also raised the death toll in the drug war to about 1,900 from the roughly 1,800 announced on Monday 922 August).
The police chief clarified that not all the unexplained killings were related to the crackdown on drugs trade or drug users – a massive campaign that began in the country following the election of Rodrigo Duterte as president. He informed the senate that about 40 of the reported deaths were linked to either robbery or enmity.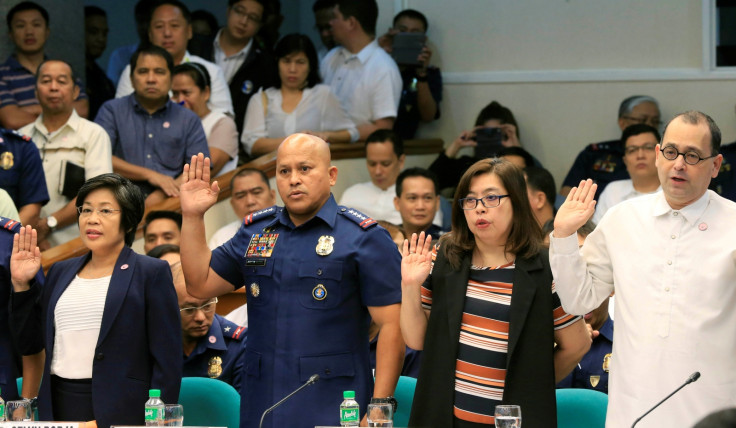 On the second day of the senate hearing on alleged extrajudicial killings, Dela Rosa told lawmakers that several policemen were reported to have been selling confiscated drugs or helping drug lords in their business. The suspected police personnel if found guilty, could be removed from service and face the court, he was cited by Reuters as saying.
Earlier, he had said that about 750 deaths since July were a result of police operation against drug peddlers and they were investigating more than 1,000 deaths that remain unexplained.
Amid criticism over the drug war and random killings, he clarified that his forces were opposed to such brutality. "On the speculation of vigilante killings, the PNP does not and will never condone vigilante killings," dela Rosa said in his opening statement at the senate hearing.
Meanwhile, during the course of the hearing, it emerged that most of the victims of the alleged extrajudicial killings were low-level drug traders. Testimonies from witnesses indicated that the victims were allegedly killed by law enforcement personnel, who themselves were part of the drug trade, the Philstar reported.
The committee on justice and human rights chaired by senator Leila de Lima, and the committee on public order and illegal drugs chaired by senator Panfilo Lacson, are conducting the senate hearings.
De Lima's investigation into the alleged extrajudicial killings has been slammed by President Duterte, who called her an "immoral woman" and a "robber" for using her driver, alleged to be her lover, to collect money from high-profile drug peddlers. However, de Lima is continuing with the investigation.
On Monday, 12 witnesses were scheduled to testify at the senate hearing, but only two could speak due to paucity of time. Some minors who were on the list for Monday would testify on Tuesday, the Philstar reported, citing affidavits that listed the names of the witnesses.