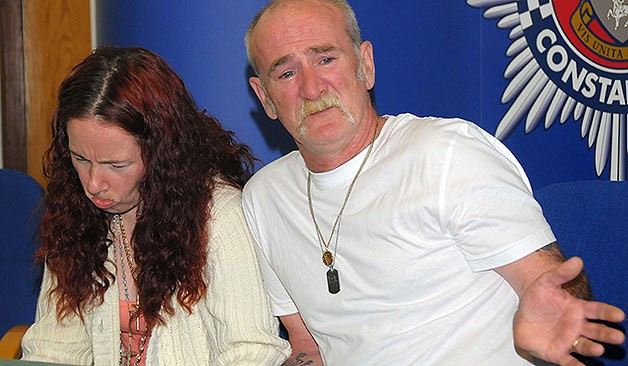 Convicted child killer Mick Philpott is on a gypsy hit-list, with furious travellers eager to pour boiling hot sugar on him as punishment, it is alleged.
Gypsies want to get Philpott because he hoodwinked well-wishers who helped pay for the funerals of his six children - whom he killed.
According to Birmingham's Sunday Mercury, the travelling community handed Philpott around £3,000 after he and killer wife Mairead went on television and tearfully lied about what happened to their children in a fatal house fire, last May.
Gyspies were angered to learn at Philpott's trial for killing the youngsters that it was he who lit the deadly blaze. It also emerged that the jobless lay-about was eager to swap funeral donations for Argos vouchers.
A source told the paper: "The anger turned to something much more sinister after he was collared. They want him badly hurt, or worse - and he knows it.
"Philpott's bricking himself."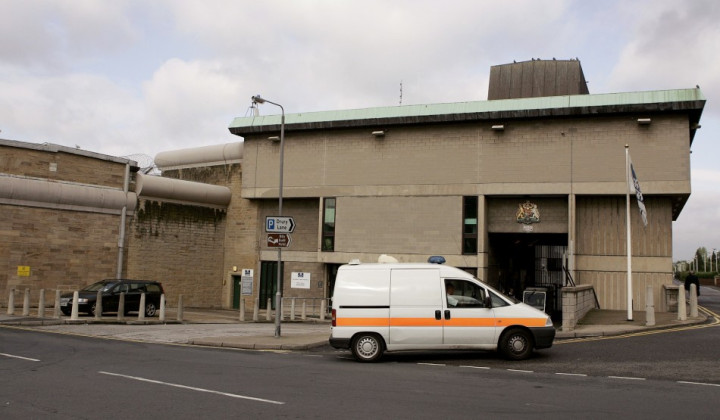 The method angry gypsies reportedly favour using on Philpott is known as "napalming". It involves adding sugar to a jug of boiling water and hurling it at the victim. When the substance hits skin it then sticks and burns flesh to the bone, causing appalling scarring.
Philpott, 56, torched his council home in Allenton, Derby, in a plot with wife Mairead and friend Paul Mosley.
Control-freak Philpott was desperate to get revenge on his ex-partner for walking out on him with her own children - costing him hundreds of pounds in benefits cash.
He hoped to pin the fire on her and win back the children, also securing a move to a bigger property for his enormous family.
But the plan went terribly wrong as the blaze he lit with petrol quickly ran out of control. Six of his children with Mairead were upstairs asleep and they were all overcome by fumes and flames.
Duwayne, 13, Jade, 10, John, nine, Jack, eight, Jessie, six, and Jayden, five, were all killed, last May.
Philpott is behind bars in Wakefield prison - dubbed "Monster Mansion" for the high number of notorious killers serving time there.
Dr Harold Shipman hanged himself while serving time. Soham killer Ian Huntley had his throat cut by a fellow prisoner in Wakefield prison.
A police spokesman said there was no evidence of a plot against Philpott.