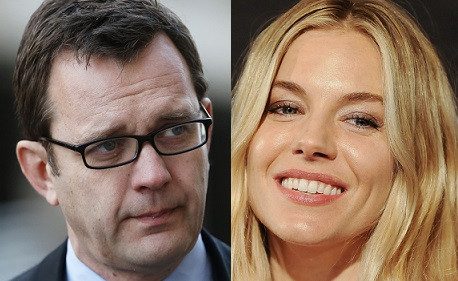 Former News of the World editor Andy Coulson shouted "brilliant" when he heard an intercepted voicemail left on James Bond star Daniel Craig's phone from actress Sienna Miller, a court heard.
Dan Evans, a former tabloid reporter who has pleaded guilty to phone hacking, told the Old Bailey he played Coulson the intimate message in which Miller confessed her love for Craig.
Evans said he was asked to make a copy of the message and make it look like it had been sent to the NotW office anonymously.
Evans, who has admitted to hacking phones at the Sunday Mirror as well as the now-defunct NotW, said Coulson became "very animated" when played the message.
The voicemail appeared to show how Miller and Craig were having an affair while the actress was dating Jude Law. Evans told the court the message said: "Hi, it's me. I can't speak, I'm at the Groucho with Jude. I love you."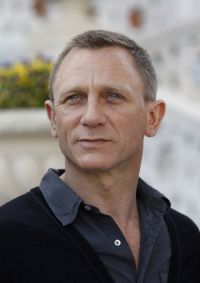 Evans said he played the message to Coulson and another executive at the News International-owned newspaper.
He said: "I do not know whether I played it to both of them at the same time. Certainly Andy was there.
"I played the tape a couple of times and listened to it.
"Andy got very animated. Everybody was having a bit of an adrenaline kick."
Evans said how another journalist grabbed him by the elbow and told him: "You're a company man now Dan."
Evans added: "Andy wanted to preserve the tape but not the original recording so he said to me, 'Make a recording of the tape and stick it into the jiffy bag, have it sent to the front gate and have them say it has been dropped in anonymously'."
A colleague at the NotW then collected the tape with an expression of "mock surprise" and took it to Coulson, Evans said.
Before hacking Craig's phone, Evans – who previously told the court that the phone hacking skills he learned at the Sunday Mirror got him the job at the NotW – said he was under immense pressure to come up with a front-page story.
He said he had received a "monstrous" email from a colleague who said that if he did not, he "may as well jump off a cliff".
He told the jury that the colleague, who cannot be named for legal reason, then suggested to him: "Your USP [unique selling point] is the phone hacking. I suggest you f*****g well get on with some more."
When asked in court how many knew people about phone hacking at the NotW, Evans gave nearly a dozen names, including Coulson.
Coulson in one of seven people on trial for phone hacking charges, along with former Sun and NotW editor Rebekah Brooks. All defendants deny the charges against them.
The trial continues.