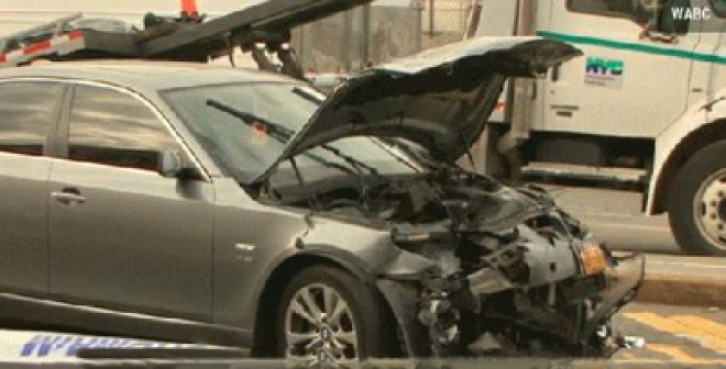 A Pennsylvania mother has uploaded the photo of a horrific car accident, where she and her two children were "completely unharmed", on Facebook. With the post, which has gone viral, the woman aims to create awareness among parents about the importance of buckling their children properly.
Jenna Casado Rabberman, from Lancaster, was driving her two children home from preschool when another vehicle slammed into them. But fortunately, all of them came out safe.
Rabberman says paramedics told her the crash could have ended very differently had she not taken the extra time to make sure the boys were buckled in correctly.
She says she wants to warn other parents that they need to buckle their kids every time. She hopes the post will save a life by making someone think twice about buckling their child in.
In the photo caption, she wrote, "THIS is why you buckle your kids into their car seats correctly every SINGLE time. Even when they scream because the straps are tight. Even when they complain about the chest clip or being rear facing." The post has been shared over 255,000 times.
Rabberman told ABC News that her two sons, 3-year-old Beckett, and 6-weeks-old Brooks, were "completely unharmed" in the accident.
She added that she's a "pretty relaxed parent" but not with car seats.
"I feel like it's such an easy thing that I can do to keep them safe,' she said. 'I know that I would never be able to forgive myself if anything happened to my children because I didn't take the time to do something so simple to protect them. I don't think any parent could live with that," Rabberman said.