Bringing together 80 of the world's leading galleries in one major photography fair, Photo London 2016 harnesses the outstanding creative talent of the world's leading photographers, curators, exhibitors, dealers for public view. Founded in 2015, the exhibition has already established itself as a world-class photography fair, acting as a catalyst for London's dynamic photography community.
Showing at Somerset House, London from 19-22 May, the exhibition will show the works of galleries large and small, featuring photographers such as Ellen Von Unwerth (Camera Work), Shirley Baker (The Photographers' Gallery) and Roe Ethridge (MACK, London) with mediums ranging from post-modernism, fashion and documentary.
Additional talks and conversations have also been organised and are to be held throughout the four-day period.
Those involved include photojournalist Don McCullin, fashion and documentary photographer, Nick Knight, fine artist, photographer, and director Nadav Kander, and Simon Baker – the first curator of photography at Tate Modern in London. It also features a screening of Mapplethorpe: Look at the Pictures, the first definitive, feature-length portrait of the controversial artist since his death in 1989.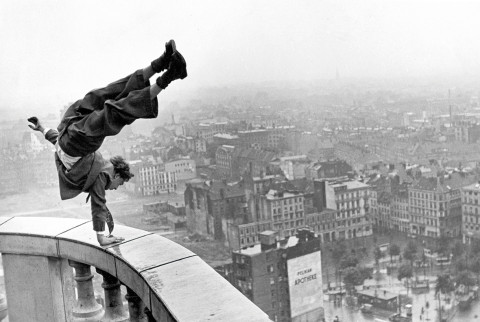 Panel discussions will also be held, including 'Loose Women' which is to explore the role of women in photography across fashion, editor and documentary photography. It will be curated by the Former Photography Director of the Telegraph Magazine and photography consultant, Cheryl Newman.
IBTimesUK takes a look at some of the photographers who will be exhibiting in 2016 Photo London: