Award-winning American photojournalist Paula Bronstein first travelled to Afghanistan in the wake of the September 11 attacks, to cover the US-led "Occupation Enduring Freedom". She has returned to the country repeatedly over the past 14 years to document the lives of the Afghan people against the backdrop of a brutal and protracted war.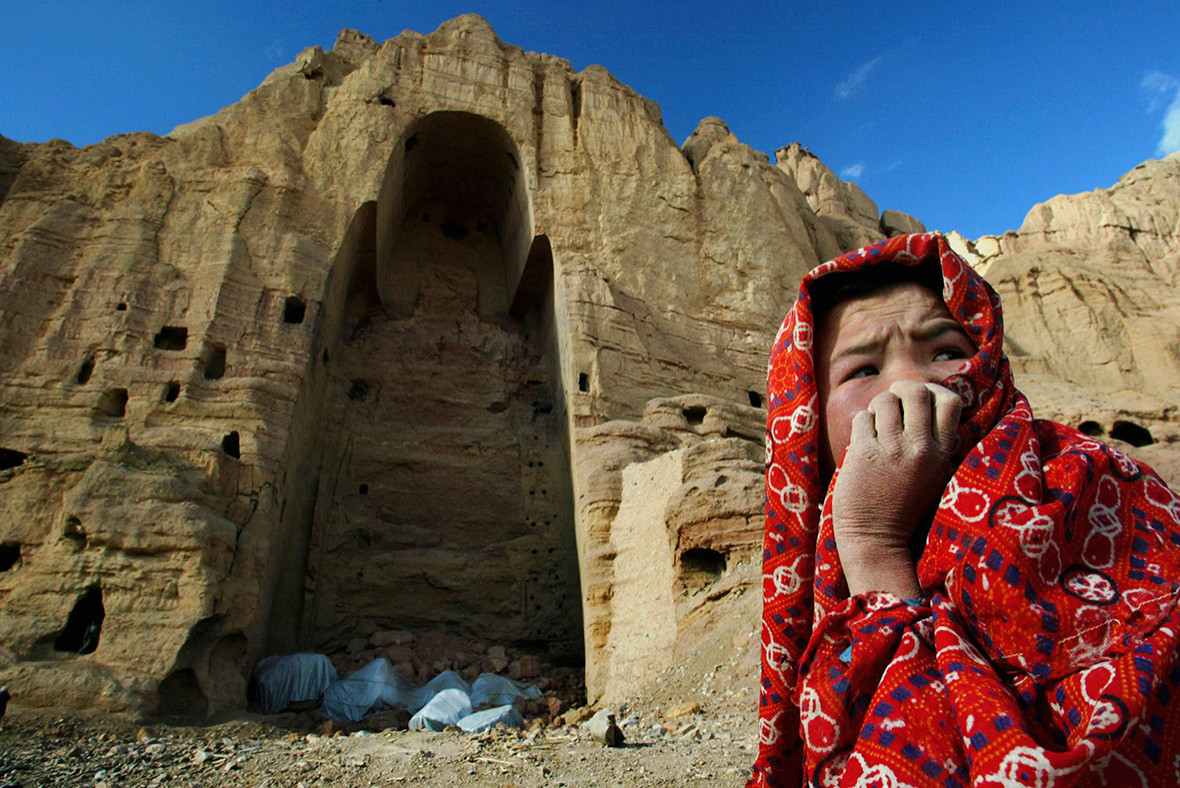 She says: "From my very first visit, I was drawn to Afghanistan's astounding landscapes along with the Afghans' inner strength to survive. I returned often for the on-going news coverage but found myself more absorbed with the human condition, and the diversity of daily life. The ongoing war in Afghanistan, which began as a violent retaliation after the 9/11 terrorist attacks, has escalated into a war with a growing price tag of both money and lives."
Her remarkable photographs have been gathered together for the first time in a powerful new book, Afghanistan: Between Hope and Fear (University of Texas Press, August 2016). Her work goes beyond war coverage to reveal the full complexity of daily life in what may be the most reported on, yet least understood country in the world.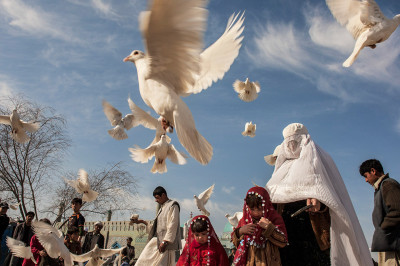 She has spent a great deal of time with the Afghan people, covering the on-going challenges facing the country today, such as human rights abuses against women, poverty, heroin addiction and increased violence and instability. As a female photojournalist working in a conservative Islamic country, Bronstein is able to give voice to many Afghans who remain silenced by Taliban repression, particularly women and children.
Afghanistan is cited by international rights groups as one of the worst places to live if you are born female and Bronstein's searing photographs bear this out. She depicts the struggle of Afghanistan's more than 2.5 million war widows, many of whom are left penniless and powerless and forced to beg on the streets. Her harrowing pictures show the anguish and desperation of Afghan women who practice self-immolation to escape forced marriages and domestic abuse.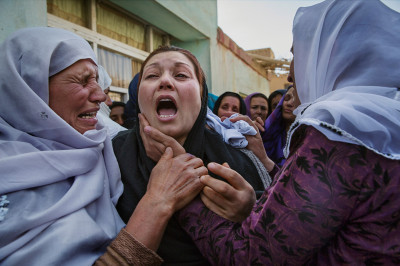 She also records the stirrings of new hope, including women participating in elections for the first time, education for girls, and expanded job and recreational opportunities for both men and women.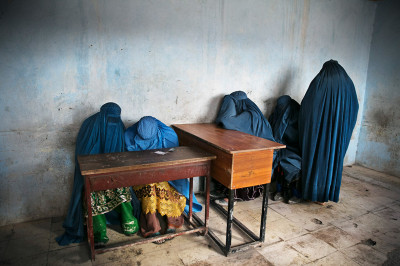 Bronstein says she is pretty much the only foreigner on the plane when she visits Afghanistan these days. "Perhaps the world wants to move on from this never- ending war that has plagued this country but we can't leave the Afghan people behind. The fact is that so far this year the reality is unsettling as the conflict is becoming increasingly bloody, civilian casualties reaching a record high."
In her afterword in the book, Bronstein writes: "I have made some of the most extraordinary photos of my career in Afghanistan, with face after face offering a complex and intriguing gaze and revealing the constant tension between optimism and reality that shapes the lives of so many here. I keep going back, motivated and inspired by those faces, pushing against the difficulties, hoping to find fewer doors slamming shut and more people seeing reasons to smile."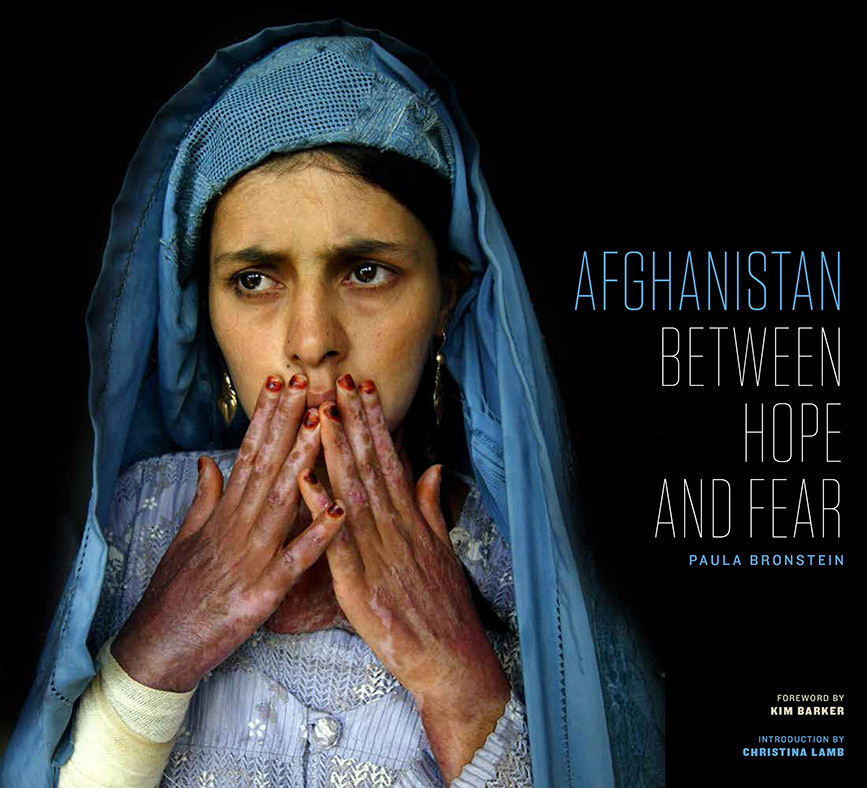 Paula Bronstein's Afghanistan: Between Hope and Fear is a large-format hardback book featuring 228 pages and 114 colour photos. Find out more here.