Photos of Demi Lovato posing in an array of swimsuits spark meltdown: 'Stunningly gorgeous'
All of the snaps have racked up more than 1 million likes on Instagram.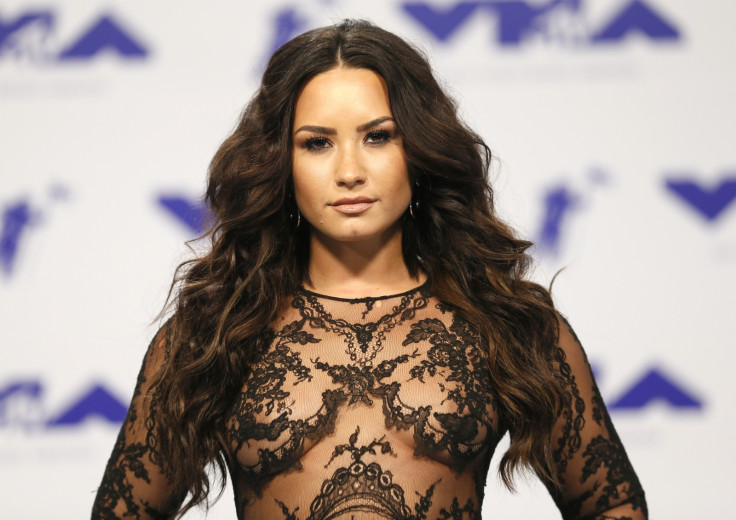 Demi Lovato received a lot of support from her fans and followers on social media after opening up about insecurities regarding her body. On Friday, 5 February, the Sorry Not Sorry singer shared a photo of herself in a swimsuit on Instagram even though she was insecure about her legs. She added that she will be "letting go of my perfectionism and embracing freedom from self-criticism".
The American singer seems to have let go of her inhibitions as she has yet again shared a few photos of herself in an array of swimsuits showing off plenty of skin.
In the first snap, the 25-year-old songstress is thigh-deep in water and resting her elbows on the edge of the swimming pool. Letting her wet long locks loose, she flaunts plenty of skin in the cleavage-baring swimwear. She accessorises her look with a large pair of retro-styled shades.
Next, she slightly pulls down the pink sunglasses with her left hand to reveal her mesmerising eyes and tattoos on her left forearm while still in the swimming pool. "One more from yesterday : @sirahshoots," she wrote alongside the picture she shared with her 64.5 million fans on the social media platform.
After changing into a two-piece blue swimsuit, she looks right at the camera, gently pulling down the white-framed shades while half in the swimming pool. She flaunts her tattoos on both her forearms. She has captioned the picture, " @sirahshoots."
After having plenty of fun in the swimming pool, she moves to her bedroom, where she swaps the swimwear for a body-hugging black top that she teams up with large looped earrings and minimal makeup. She shared the photo with the caption, "Wishing there was an emoji for freckles..."
All the photos have received more than one million likes, with fans calling Lovato "beautiful" and their "queen".
A fan gushed, "Wow you're so beautiful and stunningly gorgeous." Another admirer added, "You're so beautiful girl ❤."
"I bet it was hard for God to make your eyes out of crystal clear ocean water," a fan wrote, while another added, "Omg you look so pretty like wow I had a girl crush on you since sonny with a chance @ddlovato."