Spain's new King Felipe VI has been proclaimed monarch in a low-key ceremony in Parliament.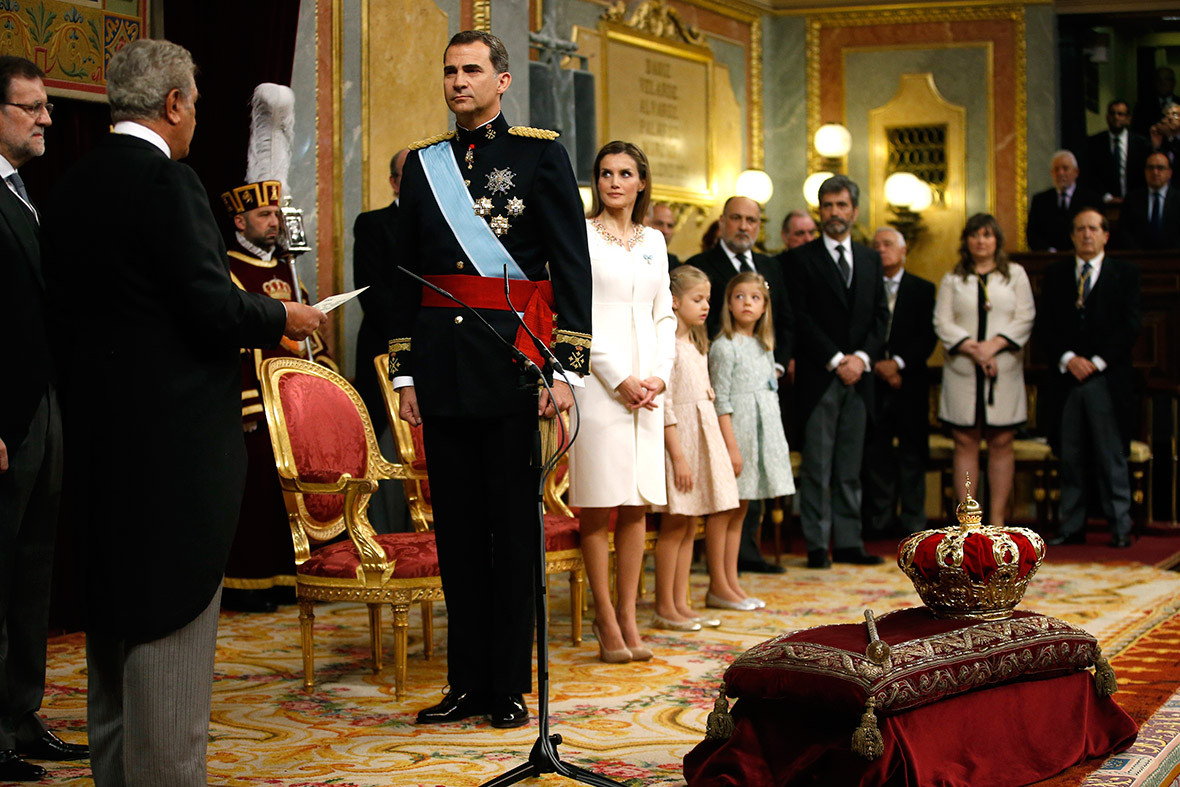 He ascended to the throne at midnight after his father Juan Carlos formally abdicated.
He received the red sash of Captain-General of the Armed Forces from Juan Carlos at Zarzuela Palace in Madrid.
After a brief military parade, King Felipe VI and his wife Queen Letizia were to drive through Madrid in a Rolls Royce before appearing before crowds at a balcony in the royal palace.