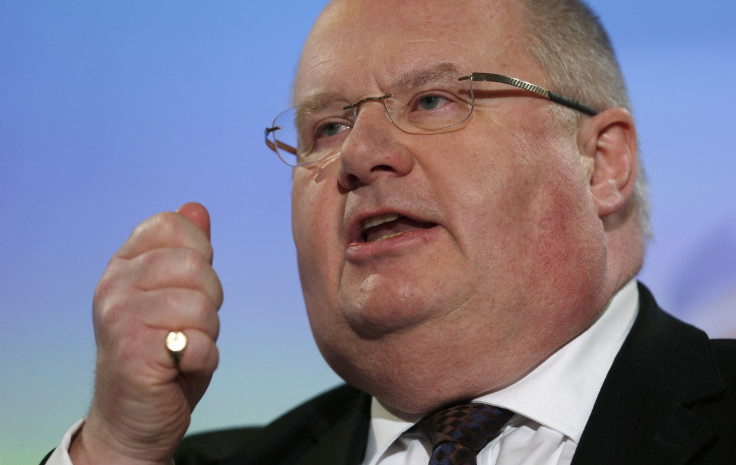 Eric Pickles, the secretary of state for local government, has given Birmingham City Council 12 months to respond to criticism in a damning report into that the local authority's failures.
The investigation led by Sir Bob Kerslake, a former head of the Home Civil Service, found that Birmingham is lagging behind other major cities and is failing to provide "basic services".
The trouble-shooter recommended the Labour-led council should make some major reforms in light of the findings, including pushing for councillors to focus more on role as community leaders. He also questioned the £187m ($292m, €236m) spent on the New Library of Birmingham.
The report was commissioned by Pickles after the so-called "Trojan Horse" scandal, when a number of Birmingham schools were alleged to be attempting to radicalise pupils.
"We recognise and accept the broad thrust of recommendations in the report," said Sir Albert Bore, the council leader of Birmingham.
"We want what is best for Birmingham and will be making every effort to deliver positive change in the weeks, months and years ahead.
"But we are not entirely persuaded that the report as a whole is a true and full reflection of the state of the city council. That is because it is silent in large part about the good work already underway."
Pickles criticised the "dysfunctional" local authority and warned that the next government may take "tougher action" if the council did not respond to the recommendations within 12 months.
"Birmingham is a great city which has made a fantastic contribution to British history, but the council has been holding it back," the Conservative MP said.
"This report makes clear that Birmingham risks losing its status as our second city for good if it does not start taking common sense steps to improve its performance now.
"For too long the council has been a dysfunctional organisation which has failed to get to grips with the problems its faces and the economic challenges of the future.
"It must stop looking to central government to bail it out and come up with innovative solutions itself.
"Now is not a time for the council to feel sorry for itself, but to start providing the leadership, skills and services its people need as the best authorities are doing across the country.
"I thank Sir Bob and his team for their work and look forward to seeing how Birmingham, its leaders and the improvement panel I am appointing respond to the challenge he has set them.
"But be in no doubt that if they do not, the next government may decide to take much tougher action."