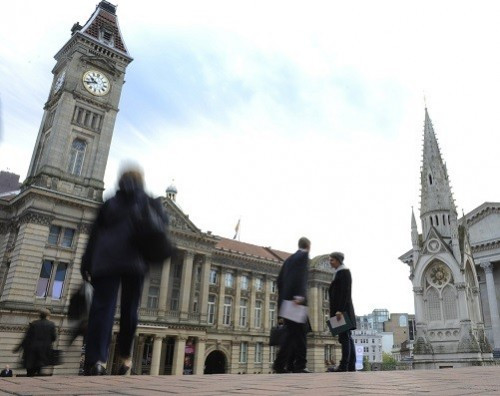 Britain's biggest council is to slash a further 1,000 jobs as part of a £822m cost cutting plan.
Birmingham City Council, which has reduced its workforce by 33% since 2010, will make the job cuts in the year ahead.
But the Labour run local authority, which claimed central government cuts meant it would need to make a total of £822m in savings by 2018, has invested £9.2m in 2014/15 into Children's Safeguarding.
"It is inevitable that next year we will have to make hard decisions about which optional services to stop providing altogether, and we may even find it difficult to maintain statutory services to the standard expected," said Sir Albert Bore, Birmingham City Council Leader.
He added: "The [central government] cuts from 2015 onwards will create a financial crisis in many councils across the country.
"The scale of the cuts means we need to completely rethink the role and structure of the city council and how we achieve the outcomes we seek – what I have called 'the end of local government as we know it'.
"We cannot simply carry on doing things as we have always done them or delivering the services we have become used to for decades."
The council also revealed it plans to hike council tax rates by 1.99%, following strong support from a budget consultation on the move.
The local authority said it is to make £85.7m of cuts in 2014-15, on top of the £375m already made between 2010 and 2014.
The council's draft budget also revealed the local authority will have to make "even bigger" cuts next year – currently estimated at more than £200m over and above the £85.7m for this year.
"We have been open and honest with the people of Birmingham about the difficult and painful decisions we must take," Bore said.
He added: "If we are to defend the most vulnerable in our community and find ways of delivering essential services with drastically reduced resources, then we must work tirelessly with the people and communities of the city and the dedicated staff of the council."
Gillian Whittaker, a GMB Union organiser for Birmingham City Council, said: "This is yet another blow to Birmingham City Council workers.
"The services across Birmingham are already stretched and our members are already over-worked.
"These cuts across the city to its local services is devastating for Birmingham."