Zimbabwe's military has seized power, saying it is targeting "criminals" around President Robert Mugabe. It is not clear where Mugabe, 93, and his wife Grace, 52, are, but a military spokesman gave assurances on national television that they are "safe and sound".
In an address to the nation after taking control of the Zimbabwe Broadcasting Corporation, Major General Sibusiso Moyo said: "We wish to make it abundantly clear that this is not a military takeover. We are only targeting criminals around (Mugabe) who are committing crimes that are causing social and economic suffering in the country in order to bring them to justice."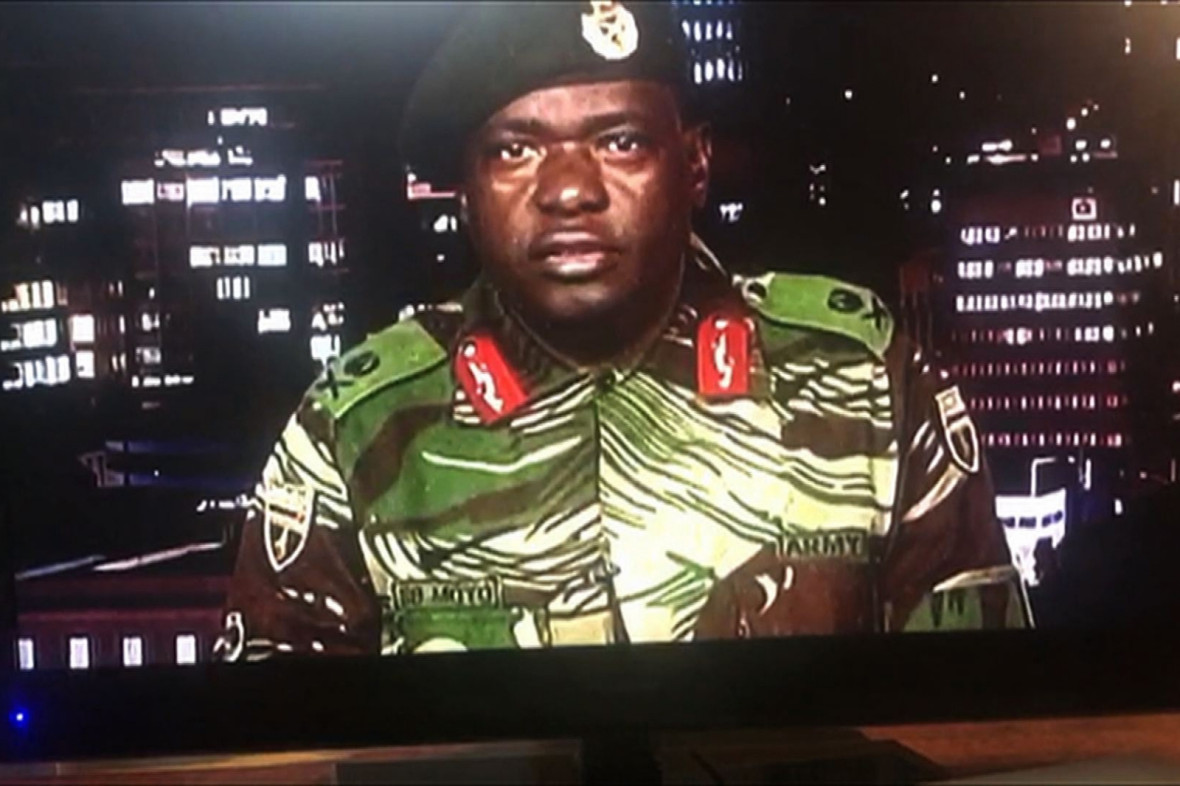 The army has been praised by the nation's war veterans for carrying out "a bloodless correction of gross abuse of power." The military will return Zimbabwe to "genuine democracy" and make the country a "modern model nation," Chris Mutsvangwa, chairman of the war veterans' association, said. He called for South Africa, southern Africa and the West to re-engage Zimbabwe, whose economic decline over the past two decades has been a drag on the southern African region.
Mutsvangwa and the war veterans are staunch allies of Emmerson Mnangagwa, who was fired from his post of vice president by Mugabe last week. Mnangagwa fled Zimbabwe last week but said he would return to lead the country.
Only a few months ago, Mnangagwa, a former security chief nicknamed "The Crocodile", was the favourite to succeed his life-long political patron but was ousted a week ago to pave the way for Mugabe's wife Grace to succeed him.
Grace Mugabe's rise has brought her into conflict with the independence-era war veterans, who enjoyed privileged status in Zimbabwe until the last two years when they spearheaded criticism of Mugabe's handling of the economy.
Mugabe, the self-styled 'Grand Old Man' of African politics, has led Zimbabwe for the last 37 years. In contrast to his elevated status on the continent, Mugabe is reviled in the West as a despot whose disastrous handling of the economy and willingness to resort to violence to maintain power destroyed one of Africa's most promising states. IBTimes UK looks back at Robert Mugabe's rise and fall.