According to some estimates, about 70% of all Rohingya refugees in Bangladesh are women or girls. The conditions prevalent in the over-crowded camps make women vulnerable to gender-based violence. Girls as young as 13 risk being forced into arranged marriage, or falling victim to human traffickers.
To help prevent such incidents, a safe space for women has been set up at the Balukhali refugee camp near Cox's Bazar. The so-called "widow's camp" was set up by a local imam and consists of 50 red tents where no men or boys over the age of 10 years old are allowed.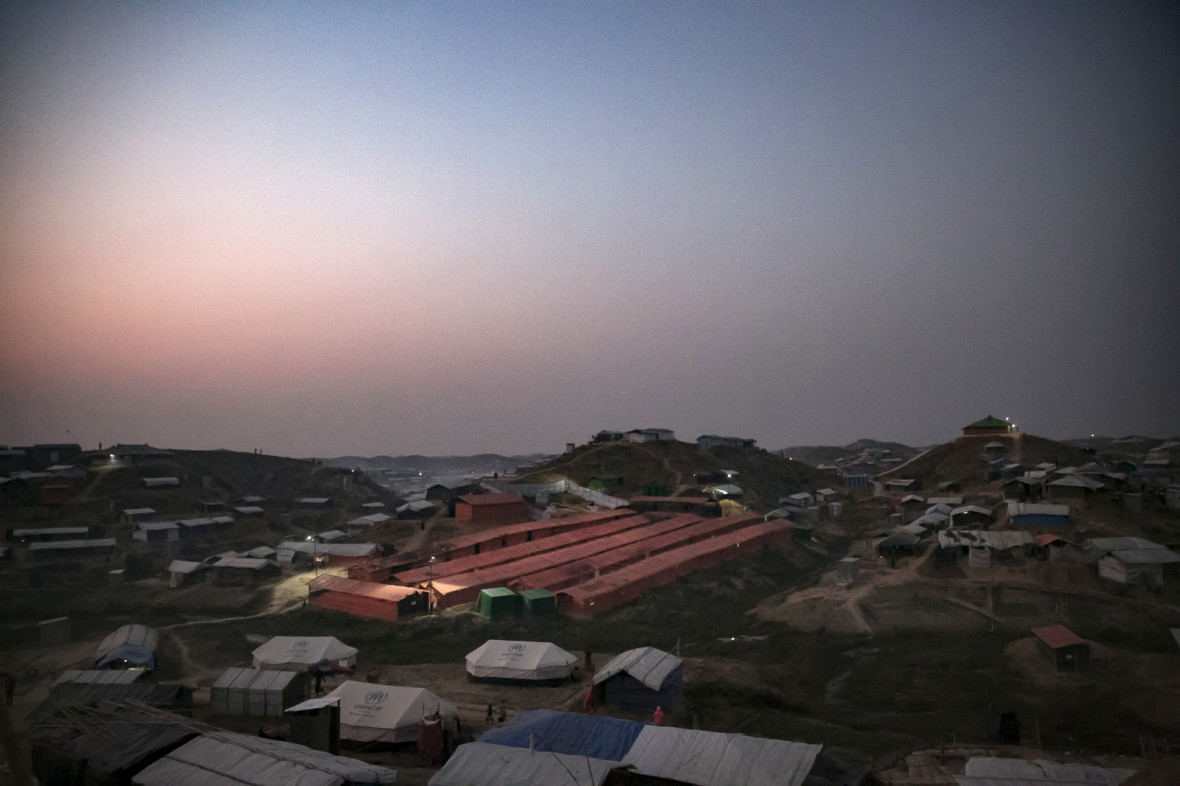 Award-winning photojournalist Allison Joyce met some of the women living in the camp. IBTimes UKshares their stories and photos.
Camp leader Swahila, aged 19, arrived in Bangladesh three months ago from Buthidaung township in Myanmar. She said the military attacked her village, burned all the houses, slit the throats of young boys, threw young children and babies onto fires and took away the pretty girls. When their brothers protested, their necks were slit.
It took her 10 days to walk to Bangladesh. She says that she feels happy she has the opportunity to take care of and be responsible for the other women. "Here, we all share together, we're all friends. We don't want to go back."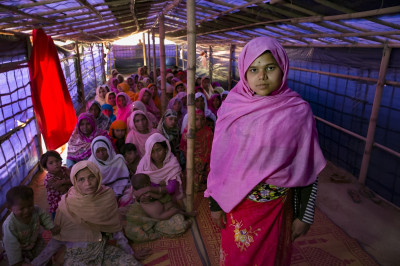 Asma also came from Buthidaung township. The military torched the houses in her village and killed her husband. She walked for seven days to Bangladesh, carrying her two children, while she was six months pregnant. She gave birth in a shack in the jungle five days after she arrived in Bangladesh.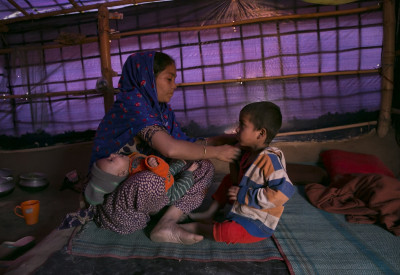 Sisters Yasmintara, Haresabibi, and Jannatara fled to Bangladesh together after their parents were killed by the Myanmar military.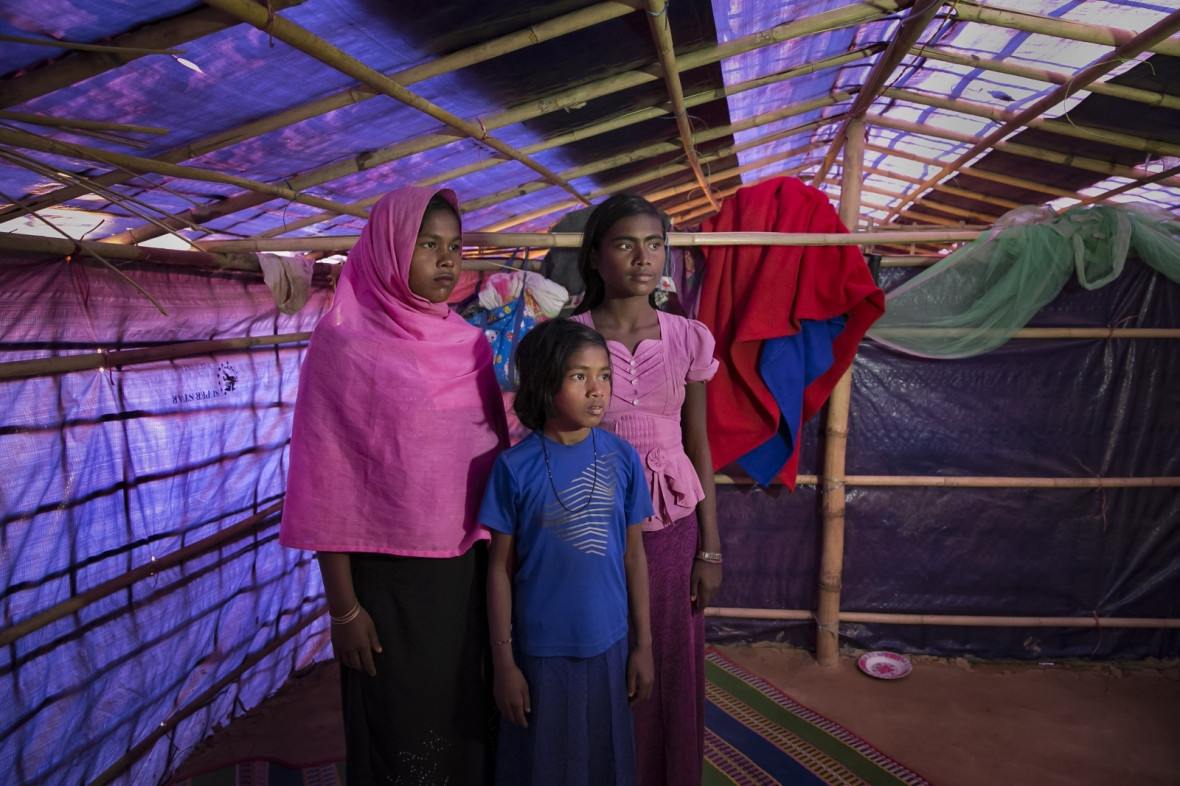 Many Rohingya women travelled alone to Bangladesh after their husbands were killed or taken away during the attacks on their villages in Myanmar. Some walked for a week or more with their own and other young children.
Samuda has taken in five of her sister's children, and she has six of her own kids, from Buthidaung township. The military came and took away her husband. She ran and hid in the jungle and watched as the military torched the houses in her village. When she fled to Bangladesh she found her sister's kids. They told her their mother and father had been shot as they ran away from the military.
She says she likes living in the camp because the other women help her look after the kids. "During the daytime we are traumatised and sad. The only time we are in peace is when we go to sleep. The kids cry and ask what will happen to them? When they cry my own kids start to cry. I feel lost and I don't know what to do."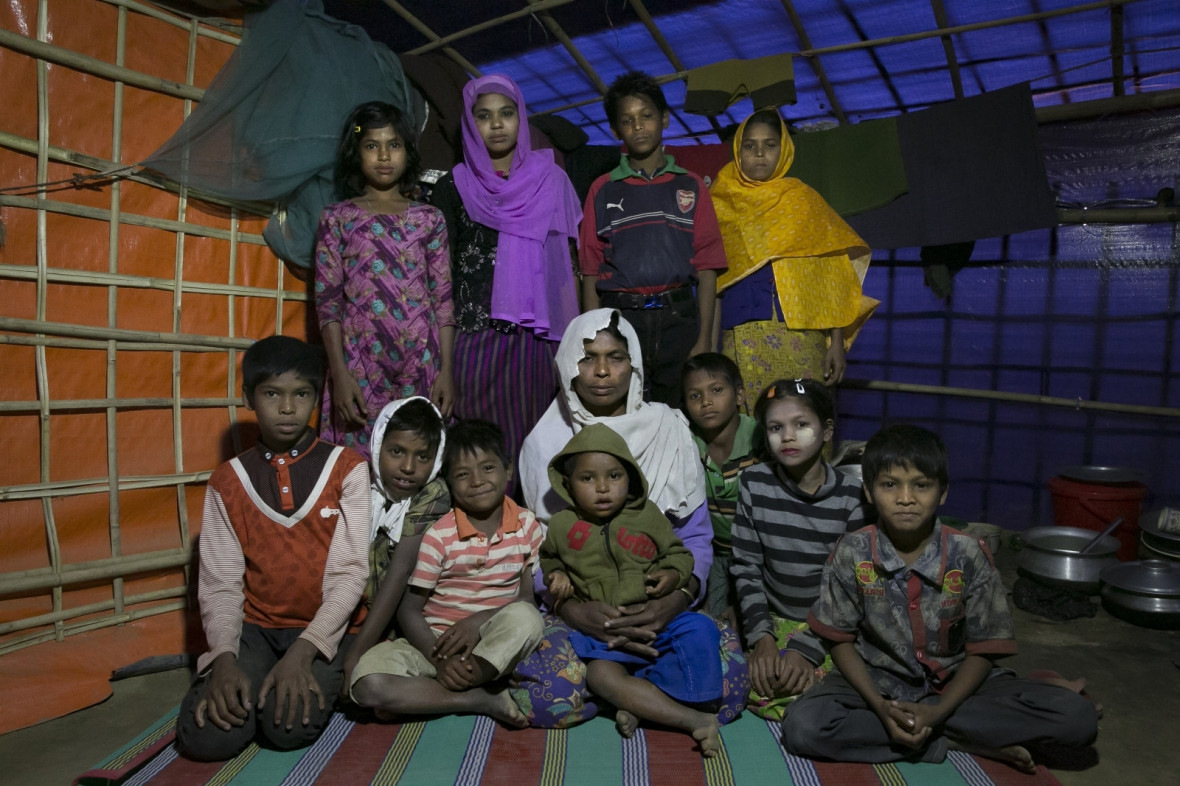 Women and vulnerable young girls at refugee camps are preyed on by gangs of pimps who need women to supply the sex trade in Bangladesh, India and Pakistan. They hunt for widows because they are alone, or orphans who have nobody to protect them.
Women can be vulnerable to sex abuse due to the conditions prevalent in refugee camps, such as poor lighting, absence of security, and a lack of privacy around toilets and washing facilities. Allison Joyce's photos show how women and girls are able to carry out these everyday tasks without fear in the widows' camp, where they also have the support of other women.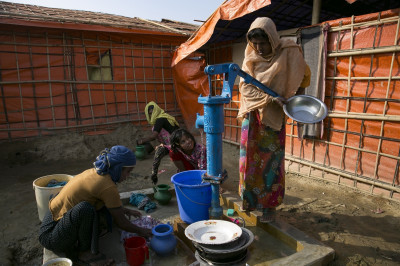 Bangladesh and Myanmar agreed to a two-year repatriation process that was set to begin on Tuesday (23 January). But the day before the supposed repatriation was due to begin, officials in Bangladesh said a number of issues remained unresolved, in particular worries that refugees were being forced to return.
In the sprawling camps in Bangladesh, many Rohingya say they'll only to return to Myanmar if there's strong outside monitoring of their safety and living conditions. They are deeply skeptical, if not outright terrified, about returning to a place where they say their homes were burned, their wives, sisters and mothers raped, and their friends, relatives and neighbours killed.