Early marriage is a common cultural practice within the Rohingya Muslim communities in Myanmar, with child marriages being extremely common among the ethnic minority group. They are also becoming more common at Rohingya refugee camps in Bangladesh, where marrying off a young daughter means one less mouth to feed. Over 620,000 Rohingya refugees have arrived in the crowded camps since late August, so food rations can be a major factor in family decisions.
UN officials have warned that Rohingya children, especially those who are unaccompanied, are at great risk of being trafficked or forced into marriages. An investigation by the International Organisation for Migration (IOM) recently uncovered documented accounts of Rohingya girls as young as 11 getting married.
Award-winning American photojournalist Allison Joyce spent time at a refugee camp in Bangladesh to document child marriage. In this gallery, IBTimes UK shares her photos and stories of six young Rohingya brides. Nearly all of them said they hadn't wanted to get married, but were given no choice in the matter.
---
Rayeed Alam sits with other men during his wedding ceremony, while his bride Nur Begum sits alone in a separate part of his makeshift home at a Rohingya refugee camp in Bangladesh. He is 20 years old. She doesn't know her age, but thinks she is between 14 and 16 years old.
Rayeed came to Bangladesh with his family shortly after Myanmar mounted a security operation in the wake of Rohingya militant attacks on 25 August. He says the military attacked his village and shot people, burned houses and raped women. It took him three days to walk to the Bangladesh border. Rayeed says his parents arranged the marriage because all of his sisters are already married and his mother needed someone to cook and look after her and her husband.
Nur says her parents arranged the marriage for her and she had no choice in the matter.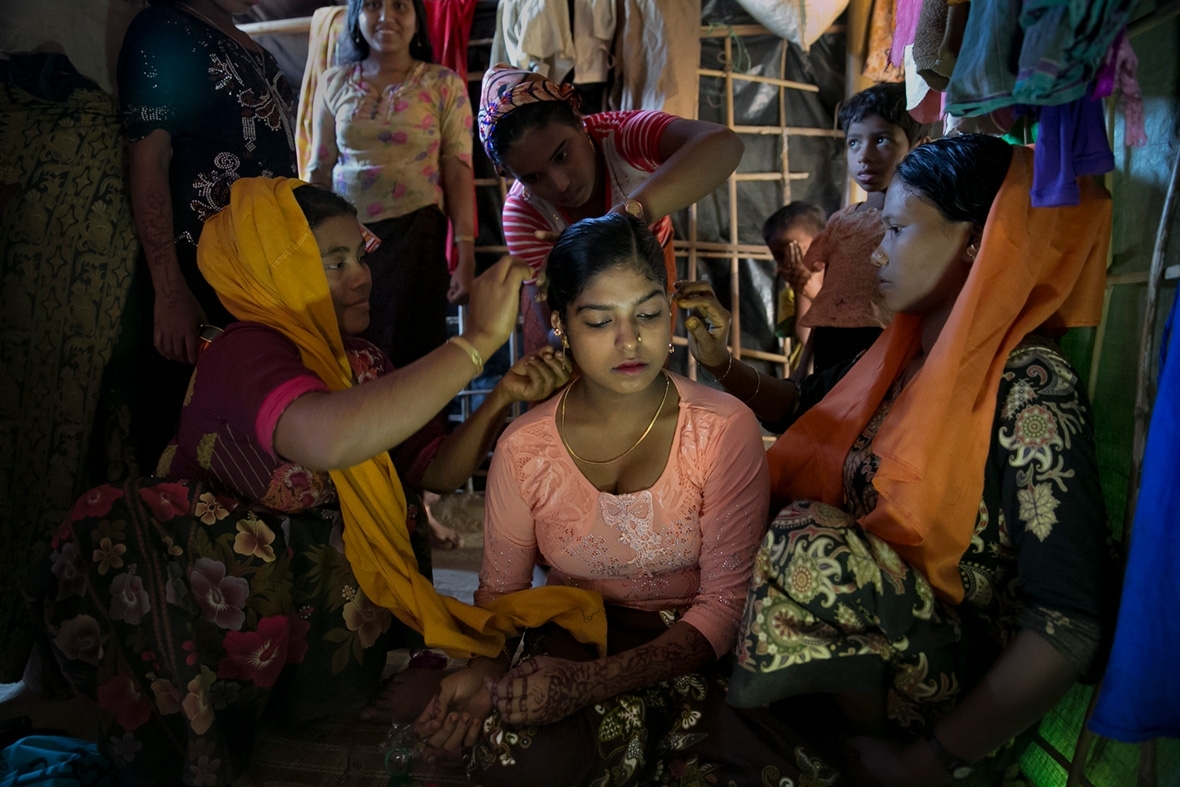 Neither Abdul Karim, 20, nor 16-year-old Arifa Begum wanted to get married, but they obeyed their parents' wishes.
Abdul said: "I wanted to wait until I can go home to Myanmar. I have no work here, so how can I support a family? My father wanted me to get married because food ration cards are given to individual families here."
Arifa said: "My father wanted me to get married, so I don't have a choice. I have to do what he says". When interviewed, her father, Abdul Mabub, said: "I don't have enough food to feed her. The camp is unsafe and marriage means safety. I'm not home to look after her all the time, now her new family looks after her and she's not my responsibility anymore."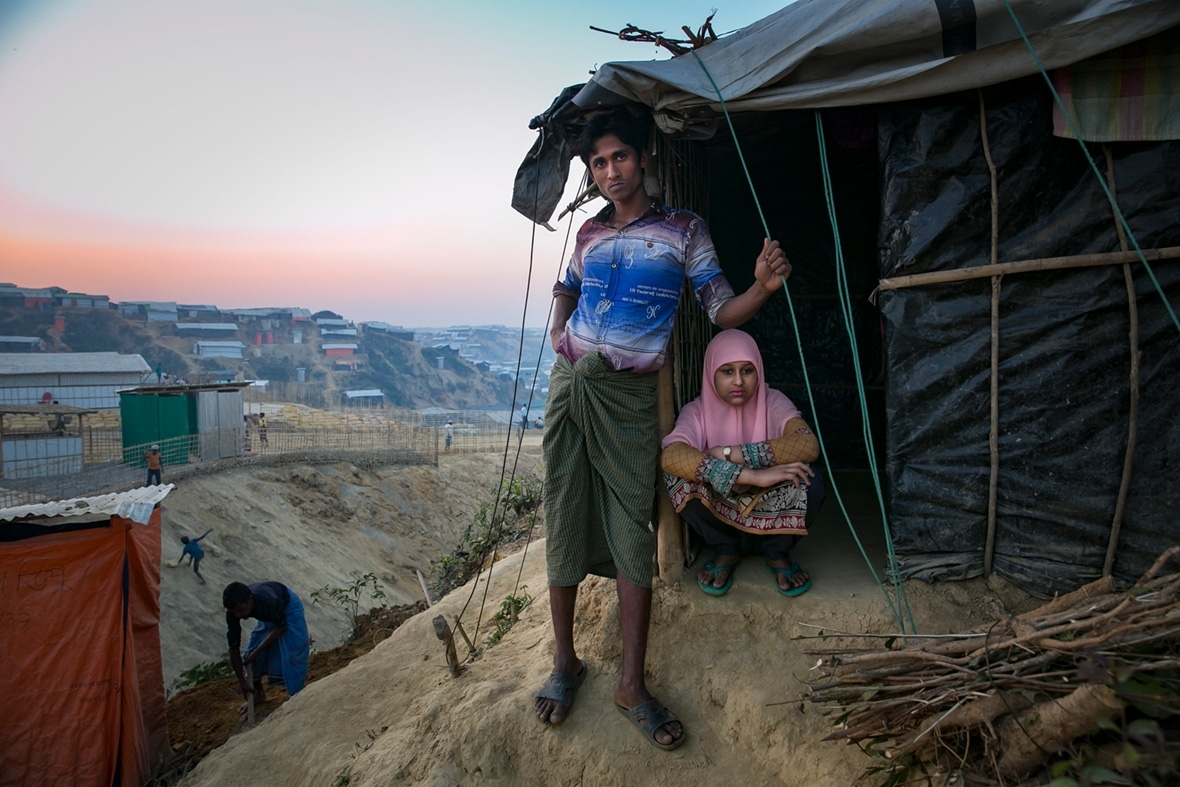 Farmina Begum, 16, fled Myanmar after the military attacked their village of Kullung, burning houses and shooting people. She and her family hid in the hills for eight days and then spent five days walking to the Bangladesh border. She met Hashimullah at the water pump in the Bangladesh refugee camp and he proposed to her father and he agreed to the marriage. Farmina's mother said: "When we got his proposal we agreed because we don't enough food to feed her. If she got married, she would then be her husband's responsibility. She's getting older and and older girls shouldn't be single."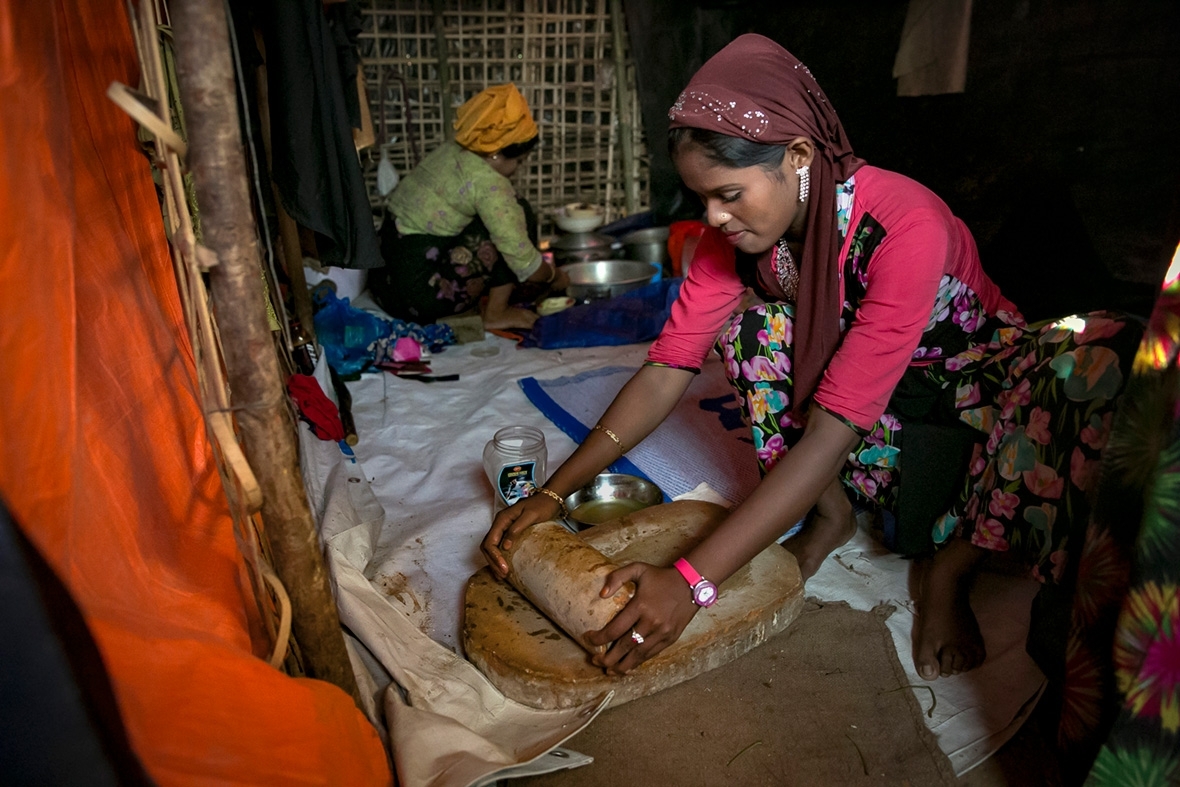 Mohammad Eliyas, 18, married 16-year-old Tasmina Begum because he needed somebody to help care for his elderly parents. He said: "My parents are very old and have no one to take care of them, and have no one to cook for them. I'm a man, how can I cook? It was my parents' decision that I should marry her, it's no problem that she's young. I have to do what my parents say."
Tasmina said: "My father wanted me to get married so I couldn't say no."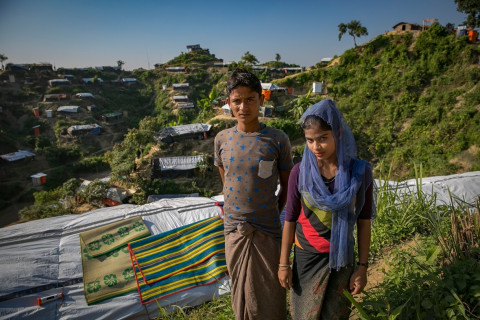 Amina Begum, 15 , and her 22-year-old husband Munir come from the same village in Myanmar. She fled with her family when the army and Buddhists opened fire on the village. They had to walk for 13 days to the Bangladesh border, sleeping in the forest and taking shelter in other villages on the way.
Amina's father has eight children: five girls and three boys. He said: "I already have a lot of daughters, so if I marry them off it's good for me. If I get the opportunity I will marry the rest off as soon as possible. If I die, who will take responsibility for them?"
Munir said: "I think 18 is the best age for a girl to get married, but we knew each other in the village so it's okay."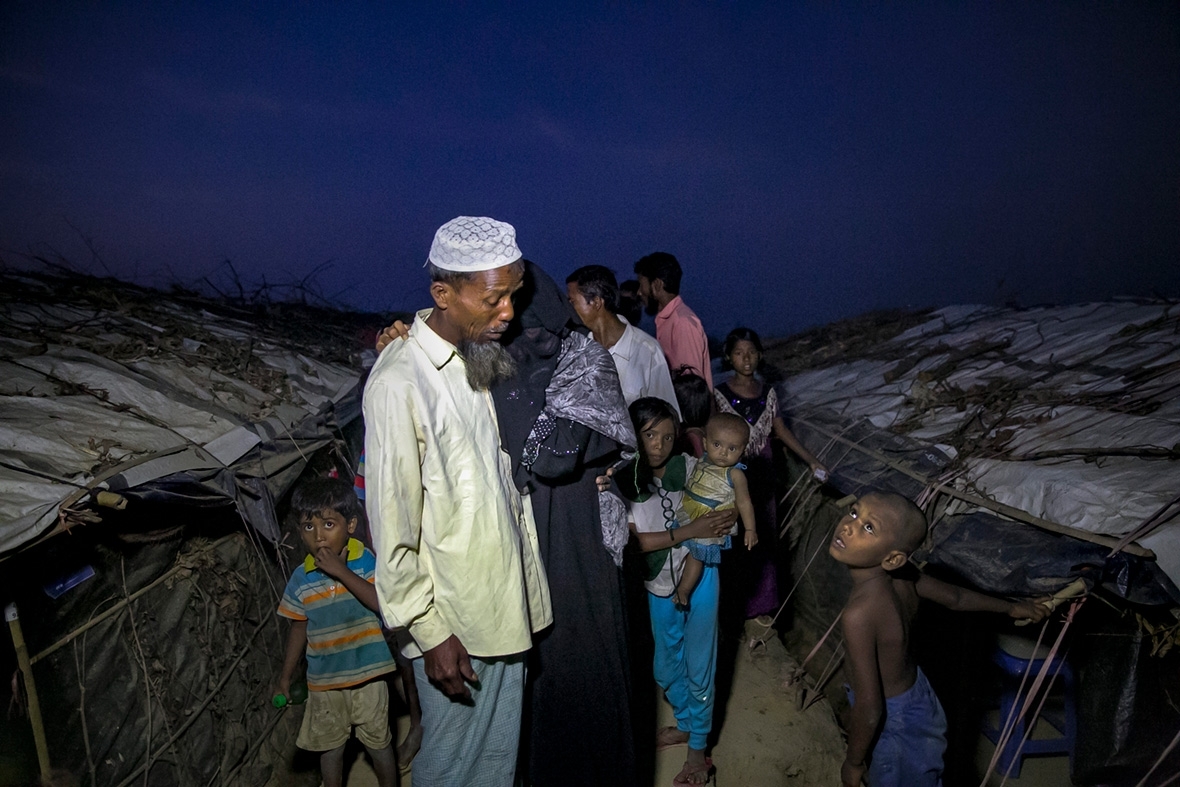 Rahul Amin, 20, says he lost 20 relatives when the military attacked the village. He spent days walking to Bangladesh alone, hiding in the forest and drinking water from the paddy fields along the way.
Fifteen-year-old Sabakur saw her father killed by the military and lost six relatives during the attack. She got separated from the rest of her family and spent eight days walking to Bangladesh.
Rahul met Sabakur at the Kutupalong transit centre in Bangladesh and thought she was beautiful he approached her and they started talking. After three days he proposed marriage to her. She said yes, but said she couldn't marry him until she found her family. Eventually she gave up hope and they got married. A few weeks later, she located her family in a camp.
Rahul said: "Her age didn't matter to me. Her body structure isn't young and small, and she looks older, so it's okay. In our culture, women who look older have to get married. If other people see her they'll criticise her family, saying your daughter is getting older she needs to get married now. In Islam, any girl who looks older and is seen outside of the house, it's bad for her family. In the Quran, it says that if anyone sees a girl outside of the house, she will be cursed."
Sabakur said: "I wanted to wait until I was 18 to get married, as 15 is too young. I agreed because I didn't have my family here. If I was in Myanmar I never would have agreed to get married. I was all alone here, so I agreed."