London's long-delayed night tube service finally kicked off over the weekend, and proved hugely popular. More than 50,000 people used the the Central and Victoria lines on the first night of service. One of the busiest stations was Oxford Circus which saw 6,500 people tapping in, while Stratford station saw 4,250 customers tapping out.
Some passengers looked tapped-out as well, with quite a few slumped in their seats, and one man photographed apparently urinating on the tracks at Oxford Circus. IBTimes UK presents photos from the night tube's first weekend.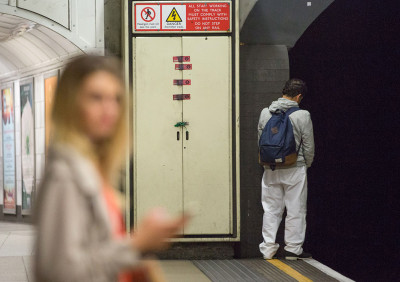 By the end of the year, the service will also include the Northern, Piccadilly and Jubilee lines. TfL estimates 200,000 people will use the night tube every weekend once it's fully operational. The round-the-clock service will especially benefit London's 700,000 night workers, from doctors to bar staff and security guards.