After battering Britain and Ireland, Storm Eleanor – packing winds up to 100mph (160kph) – slammed into western Europe, derailing trains, toppling trees and halting flights. Authorities said one person was killed and at least 23 others were injured in France and Switzerland.
Hundreds of thousands of homes across France, Switzerland, Britain and Ireland were left without power. Officials said one skier was killed in the French Alps after being hit by a falling tree in Morillon in Haute-Savoie. The storm forced the cancellation of flights at Zurich and Basel airports.
Eight people suffered mostly minor injuries when a train was blown off the tracks near Lenk, a town south of Bern, the Swiss capital. Another train derailed near Luenen in western Germany when it crashed into a tree that had fallen onto the tracks. No injuries were reported.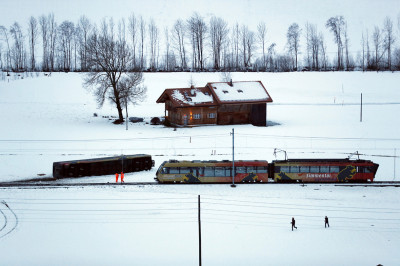 Swiss police say several people were stuck inside a cable car that halted in the ski resort of Pizol in the Swiss Alps. Klaus Nussbaumer, the head of the company that operates the cable cars, told AP that those trapped were later rescued. High winds prompted ski lifts to stop running at other Swiss resorts.
France's national electricity provider says the storm left some 200,000 households without electricity, including 30,000 in the Paris region. Storm Eleanor also fanned least three forest fires in Corsica and forced officials to suspend ferry lines between the island and mainland France.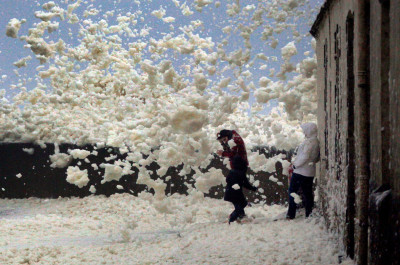 In Britain, overturned vehicles forced officials to close portions of three major highways. Some bridges were also shut down. Extremely high tides caused the partial collapse of a harbour wall in Cornwall in southwestern England, bringing seawater flooding in. The Met Office said gusts reached 100mph in Cumbria.
Homes and business on Ireland's west coast suffered flood damage after Storm Eleanor brought heavy rain and winds of up to 155 kilometres per hour. The storm hit Ireland's fourth largest city, Galway, particularly hard as high tides forced road closures and flooded businesses.