Pierre Wauthier Suicide: Josef Ackermann Quit Zurich as Widow Planned to Read Final Letter at Funeral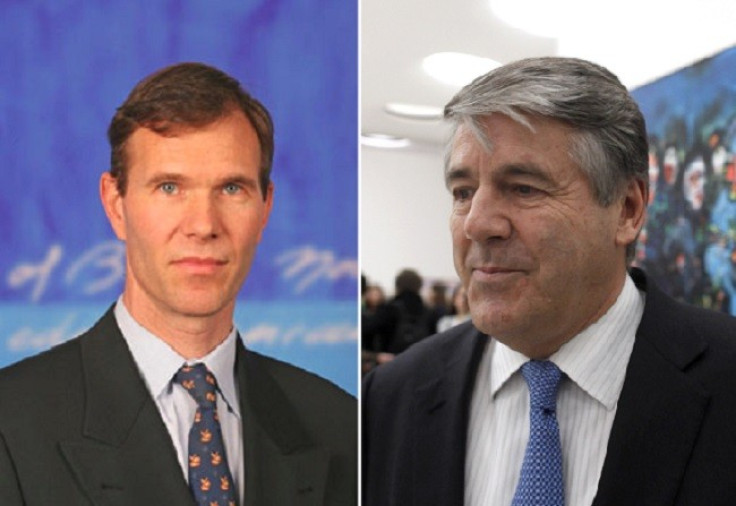 Josef Ackermann's resignation from Zurich Insurance was triggered because Pierre Wauthier's widow planned to read his suicide note at the funeral service, according to Swiss media.
Ackermann resigned as chairman of Zurich and released a statement saying that he believed Wauthier's family thought he held some of the responsibility for the 53-year-old chief financial officer's suicide, though he dismissed any allegations as "unfounded".
Separate reports in the Swiss press, citing sources who have purportedly read the suicide note, suggest Wauthier had written that it was difficult to work with Ackermann, including one incident of a "particularly hurtful" conversation between the two men, according to Tages-Anzeiger.
The Swiss newspaper also reported that several independent sources said Wauthier's widow was planning to read from the note at her husband's funeral, which prompted Ackermann's resignation.
Wauthier's widow spoke out over the suicide of her husband amid reports that his suicide note referenced a fraught workplace relationship with former boss Ackermann, who was once chief executive of Deutsche Bank.
"I have not brought the whole circus to the public," she said, speaking to the Switzerland on Sunday newspaper, after reports that the family was being blamed for the media furore that has erupted in the wake of her husband's sudden death.
Zurich Insurance has launched its own investigation into whether any "undue pressure" was put upon Wauthier before his suicide.
"Let me be absolutely clear, we, meaning the board and management of Zurich, take corporate culture and behaviour very seriously," said Tom de Swaan, acting chairman at Zurich when he announced the probe in a conference call with concerned investors.
"In addition, from my own personal perspective, I am not aware of any behaviour that would be considered inappropriate in a board setting."
When resigning, Ackermann said he was trying "to avoid any damage to Zurich's reputation".
"I have reasons to believe that the family is of the opinion that I should take my share of responsibility, as unfounded as any allegations might be," he said, adding that the death of Wauthier has "shocked" him.
© Copyright IBTimes 2023. All rights reserved.