Kim Kardashian's "exposure" of Taylor Swift's character has created a storm in the worlds of media and showbusiness, so it's not surprising that Piers Morgan chimed in on the debate on Monday's (18 July) Good Morning Britain.
The former newspaper editor appeared to take Kimye's side in the scandal, slamming the country-turned-pop singer following the emergence of a recorded phone call between her and rapper Kanye West regarding the approval of his song, Famous. Morgan said: "Can we rename her Pinocchio Swift? I feel completely conned!"
"Unfortunately, it's that moment you get exposed for little porkie pies, Miss Swift. I wanted to believe in you, Taylor," he added.
The ongoing row between Swift and West involves the former denying ok-ing lyrics mentioning her in the hit which features on The Life of Pablo album. Kardashian-West most recently justified her Snapchat clip which reveals Swift approving the track, tweeting: "Theres a BIG difference between shading someone and speaking the truth!"
The Blank Space hitmaker has since posted a statement claiming that she did not have a problem with the "might have sex" line, but was not made aware of being called "that bitch" in the track. The music video also features a naked wax figure of Swift lying in bed with the rapper along with other celebrities including Donald Trump, Anna Wintour, Rihanna and more.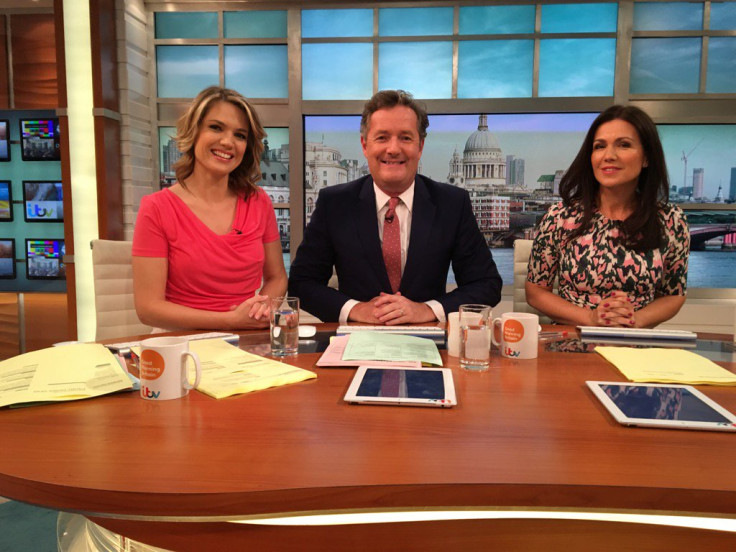 "Where is the video of Kanye telling me he was going to call me 'that bitch' in his song? It doesn't exist because it never happened," Swift cites.
Discussing a column he wrote which defended Swift just last month, Morgan told GMB co-host Susanna Reid: "I wrote a whole column about how she was a shining example. Now I have to look at myself and say, 'You were conned, Piers'."