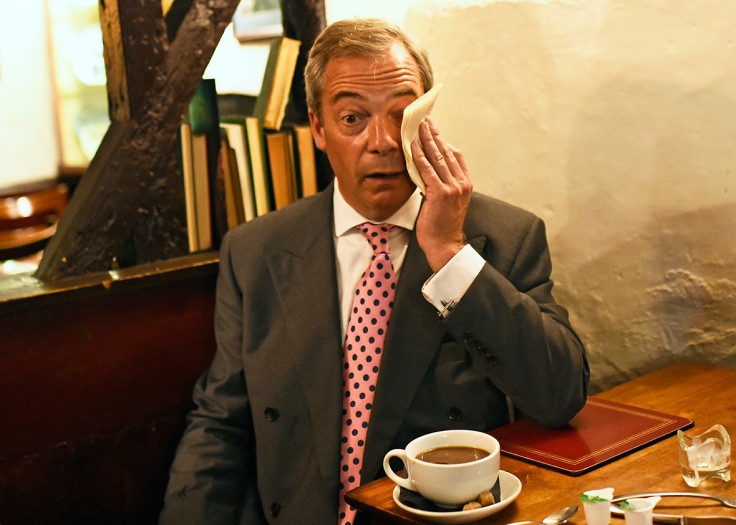 Couch potatoes with a political curiosity will be thrilled to learn that Channel 4's favourite show, Gogglebox, is returning in August with a one-off Brexit special.
The nation's favourite telly commentators will be back with their own analysis of the EU Referendum, and it's most likely to be an entertaining watch.
Seeing as UK politics has contained more drama than your average soap opera in the past month, the usual families will observe the biggest stories including the Boris Johnson and Michael Gove clash, David Cameron's resignation as Prime Minister, Nigel Farage quitting the Ukip party and Ken Clarke's Sky moment along with the leadership races. We can't wait to hear their verdict.
Ensuring it will stay true to its format, a Channel 4 source said: "It will all be told in the usual Gogglebox fashion," Mirror Online reports.
The news follows the revelation that Gogglebox-favourite couple Steph and Dom want an on-camera reunion with Farage after the 2014 TV special which featured the ex-Ukip leader and Brexiter.
Following his resignation, the pair are keen to come face-to-face with him once more to prod him about his recent actions. Steph told Yahoo! Celebrity: "Probably even more so because now he'd probably tell me everything that he didn't tell me the first time!"
Though the pair love to travel around Europe, they insisted that the Brexit result will not affect their jet-setting plans. They added: "I think a), the effect won't be felt for some time, and b), we've always had very close relationships with most European countries and I don't see that changing very much. They're still going to want us to visit and them to visit us."
Gogglebox's Brexit special will air on Channel 4 in August.