While Top Gear has endured a bumpy road with its relaunch – with Chris Evans stepping down as co-host this month (July 2016) – Jeremy Clarkson and co are enjoying life in the fast lane with their upcoming Amazon Prime car show, The Grand Tour.
Clarkson, Richard Hammond and James May were pictured on Sunday (17 July) seen chin-wagging inside an opulent tent erected at the Cradle of Humankind outside of Johannesburg for their first studio scenes filmed for the new series.
Filming for The Grand Tour's studio segments began in South Africa's biggest city, and shows the trio on top form as they prove their little break from the limelight has done them a world of good.
Dressed in smart casual blazers, open shirts and trousers, the motoring fanatics appeared revitalised for their 2016 showbiz comeback, and discussed their passion around a table in a studio festooned with old rugs and vintage travel cases for an authentic touch.
The Grand Tour will launch exclusively for Amazon Prime customers this autumn as the famous car-fanatic trio travel the world to produce the highly anticipated new series. As the set may suggest, the programme's budget is on the extravagant side at an estimated £4.5m ($6m, €5.4m) per episode, so expectations are high.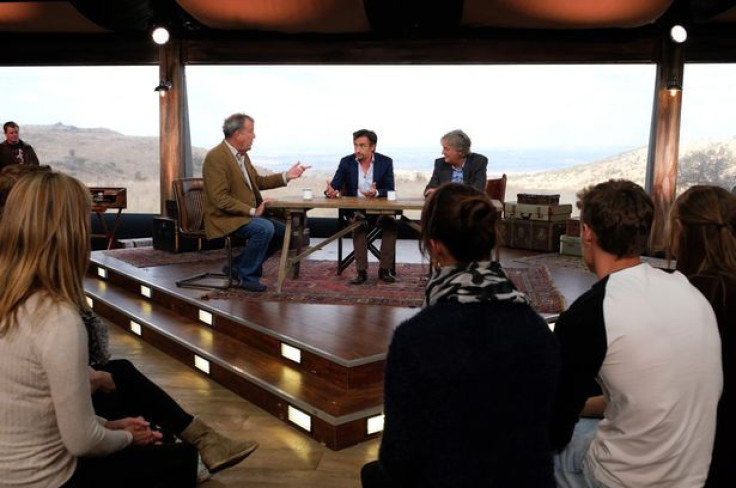 The studio audience will travel every week to behold the recording of the show's chatty 'analysis' segment in a giant tent. It appears that the new and varied structure is working well, with Clarkson tweeting numerous on-set pictures and writing: "I loved today."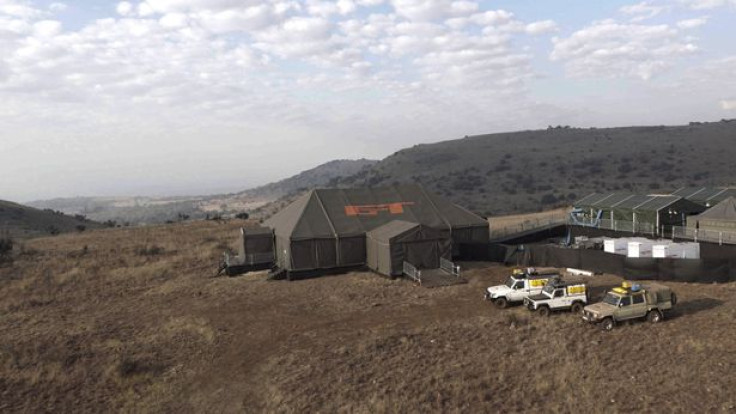 Despite being an experienced television presenter, 56-year-old Clarkson was anxious about his new venture. He wrote in his column for The Sun: "In a field just outside Johannesburg, James May, Richard Hammond and I will record the first studio segment for our new show, The Grand Tour. And I don't mind telling you. I'm crapping myself."
The Grand Tour hysteria over the weekend follows the news of Evans' resignation as co-host of the revamped Top Gear via his Twitter account due to rumours of his on-set behaviour, 'shouty' presenting technique and plummeting ratings to less than two million for the final episode.
He tweeted on Monday 4 July: "Stepping down from Top Gear. Gave it my best shot but sometimes that's not enough. The team are beyond brilliant, I wish them all the best. Full steam ahead then with Radio 2, CarFest, Children In Need, 500 Words and whatever else we can dream up in the future."