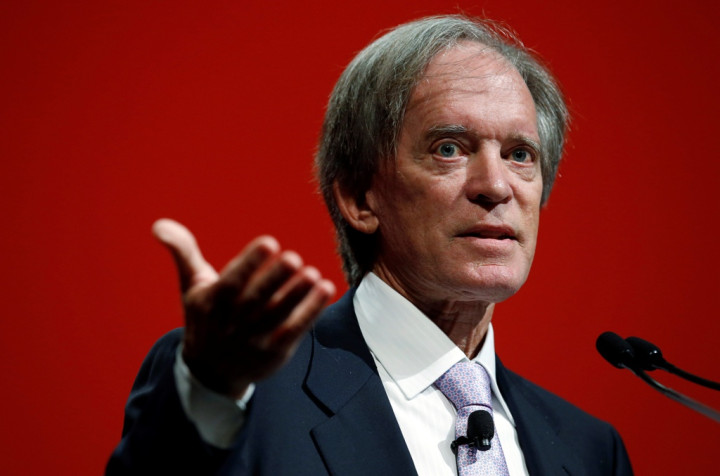 Outflows from Pimco are likely to continue in the coming months as investors have yet to decide whether to stick with the US-based asset manager post fund manager Bill Gross's departure.
Pimco has not said how much money has been withdrawn since "bond king" Gross quit to join Janus Capital.
But both institutional and retail investors are reportedly tracking developments at the firm, which has almost $2tn (£1.24tn, €1.59tn) in assets under management.
Three US pension systems, the $46bn Teachers' Retirement System of the State of Illinois, the $23.4bn Texas Municipal Retirement System and the $9.4bn North Dakota Retirement and Investment Office, have almost $5bn invested with Pimco.
Jeff Tjornehoj, head of Americas research at Lipper, a Thomson Reuters firm, told the news agency that outflows from Pimco "will tend to be elevated over the next few months".
He also said that Gross's exit was "the last straw" for some institutional investors. Those "investors are going from the wait-and-see when Bill was there to 'let's accelerate this'" outflow.
Pursued by Reuters, Pimco refused to comment.
Last week, California-based brokerage Charles Schwab's target-date funds excluded the flagship Pimco Total Return Fund from its approved list.
In September, Morgan Stanley said that the 6% drop, on 26 September, in the share price of Pimco's parent, German insurer Allianz, implied a loss of about $400bn in assets under management following Gross's departure.
But Morgan Stanley did not say when the withdrawals will occur, nor why investors will pull their assets.
Analysts at Deutsche Bank have estimated that Pimco, plagued by weak returns and capital outflows but determined to retain clients post Gross's exit, could suffer a reduction in assets under management of €210bn or a fall in assets equivalent to 20% over the next two years.
Total Return Fund
Pimco said its Total Return Fund, which Gross ran for 27 years, logged $23.5bn in withdrawals in September.
Morningstar, which tracks mutual funds and other investments, estimated the net outflow from Total Return at $17.9bn in September, part of the $25.5bn of net outflows across all of Pimco's US open-ended funds in September.
Total Return has gained 3.3% this year through the end of September, trailing the performance of 79% of its peers.
The fund has gained some 6.6% since January, 2009, beating 58% of its peers, according to Morningstar.