Pineapples and Paedophiles: Nicolas Anelka in Bizarre New Quenelle Explanation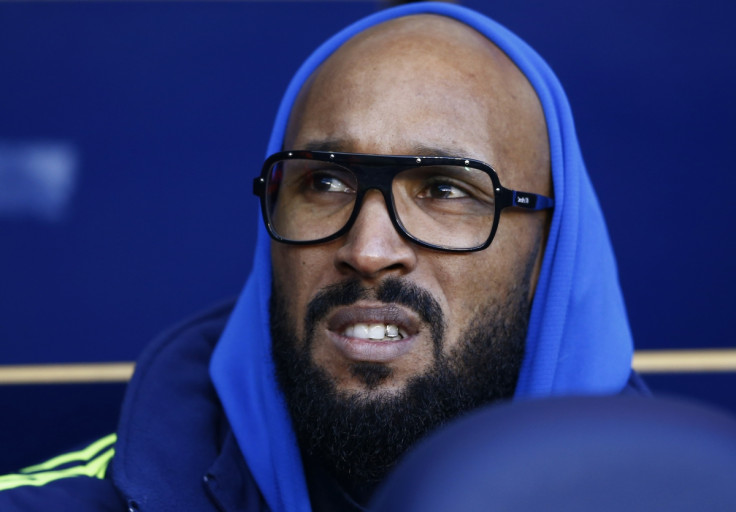 Disgraced Nicolas Anelka stretched to near breaking point the credulity of the public in his latest tortured bid to deny his anti-semitic 'quenelle' gesture was racist.
In a bizarre ramble involving pineapples and paedophiles, the former West Bromwich striker claimed making the inverted Nazi salute, like he did against West Ham last year; was no different from eating a pineapple.
Anelka, 34, is currently without a club after he ripped up his contract and walked out on West Brom, last month.
The French forward announced his decision to quit on Twitter, after he was found guilty of the offensive quenelle gesture by the FA.
Speaking out again, Anelka continued to defend flashing the salute, saying: "Because some people have performed [the quenelle] in front of a synagogue, then the gesture is suddenly meant to be racist and anti-semitic in any place and in any situation?
"Sorry, I'm not swallowing that. I've tried to swallow it but it won't go down."
Anelka fled English football after being handed a five game ban by the FA, after his club had allowed him to continue playing in the aftermath of the incident.
Yet Anelka apparently continues to be baffled about why his quenelle salute offended so many people. He insisted it was a harmless "tribute" to the banned French comedian who coined it.
Continuing his confusing rant, Anelka said: "So if I understand correctly, all priests are paedophiles and all Muslims are terrorists? For me, it's the same principle.
"If this continues, the people who decide that the quenelle is racist will soon ban us from eating pineapples! It is a vulgar gesture, I grant you. There was never any religious intent on my part.
"I am neither racist nor anti-Semitic and this quenelle was a simple dedication."
Comedian Dieudonné M'bala M'bala came up with the quenelle and was later banned from performing by the President of France Francois Hollande.
© Copyright IBTimes 2023. All rights reserved.