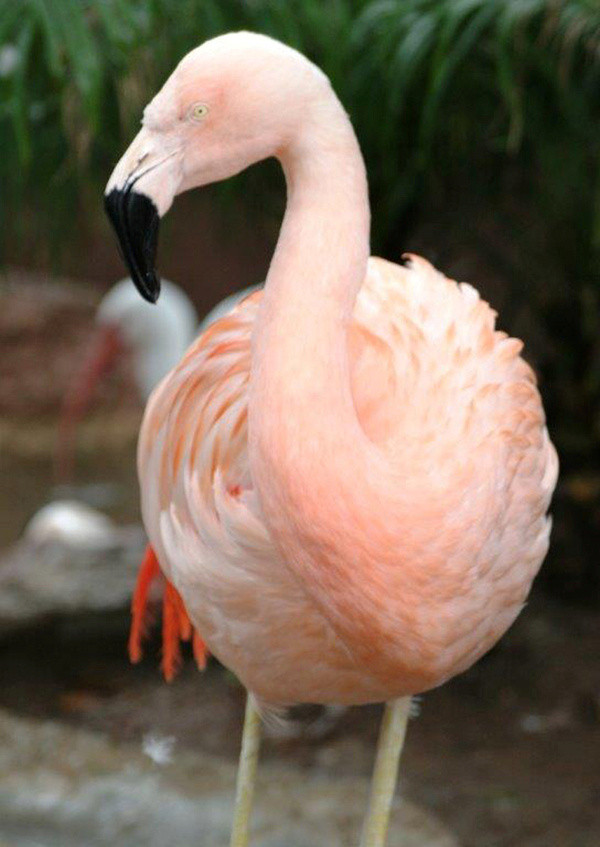 Veterinarians were forced to euthanise a flamingo after a man "violently" slammed the animal to the ground in Busch Gardens Tampa Bay theme park in Florida. Pinky, a Chilean flamingo, suffered "traumatic" injuries during the incident on 2 August, a spokeswoman for the park said.
Joseph Anthony Carrao, 45, of Orlando, was detained by police. Carrao, who was at the park with his family, first picked up a flamingo from the animal pen before putting it back, the Orlando Sentinel reported. According to a Tampa police spokesman, Carrao "violently" flung the bird to the ground, but it is not known why.
Despite being warned that "he shouldn't do that", Carrao proceeded to pick up Pinky and threw her to the ground, almost severing a foot. "The defendant was witnessed by other patrons throwing the flamingo to the ground," a police statement read. He was subsequently arrested, charged with animal cruelty and taken to jail. Carrao was released on a $2,000 (£1,500) bond on 3 August.
Pinky, who would have turned 20 next month, was rushed to an animal centre, but her injuries were deemed to be too severe. "Pinky was a beloved member of the Busch Gardens Tampa Bay family and made many appearances on behalf of the park's conservation and education efforts," spokeswoman Karen Varga-Sinka said in a statement. "She will be sorely missed."
Pinky thrust herself into the limelight after she started dancing at the tender age of two. "While making an appearance with Jack Hanna, the team noticed that she was dancing on her own to get attention," Varga-Sinka said. "Since then, she has danced for countless guests, school groups, media appearances and national television shows."
Varga-Sinka said that Pinky's love for dancing and garnering public attention was not "a trained behaviour, but a natural behaviour she loved to show off." Busch Gardens has 20 Chilean and Caribbean flamingos.