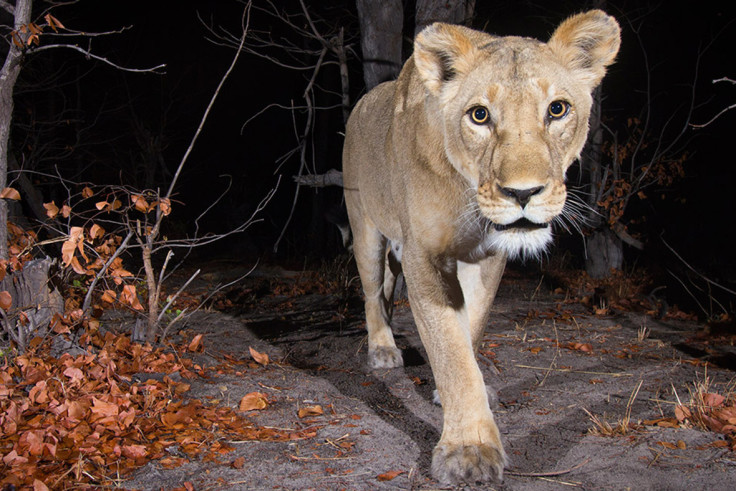 Police are investigating reports of a "lion on the loose" in Cornwall after a truck driver claimed he saw a lioness jump in front of his vehicle. While the sighting was initially met with some skepticism, Devon and Cornwall Police have begun a search of the area after a decapitated deer was also discovered close to the area where the animal was first sighted.
According to The Telegraph, police have even found giant paw prints near a clay pit between Nanpean and Whitemoor in St Austell, where the animal is thought to have crossed over the road.
A second lorry driver, Brian Goldsworthy, said he saw the remains of the dead deer in a quarry, on Tuesday (2 August) morning. "I come in every morning to open up the quarry between 5.15am and 5.30am," he said. "We found the body of a headless baby deer in the quarry. I know a few people are taking it quite lightly, but it is a serious matter – when you start finding headless animals, then things get a little bit serious.
"We've had the big cat up in Devon going around eating baby lambs. I'm not worried, but you never know what you're going to find when you come into work in the mornings."
A Devon and Cornwall Police spokesman said: "It was described as a female lion walking in front of a lorry. Officers went and spoke to the driver who had seen it. There were marks where the animal crossed.
"There have been reports of a similar nature over the years. There was no sighting of the animal by officers. It is not thought to be a danger to members of the public or workers."
The latest big cat sighting comes after the police force spent three weeks looking for a lynx that went missing on 6 July. The animal, which had escaped from Dartmoor Zoo was captured and returned to the site.