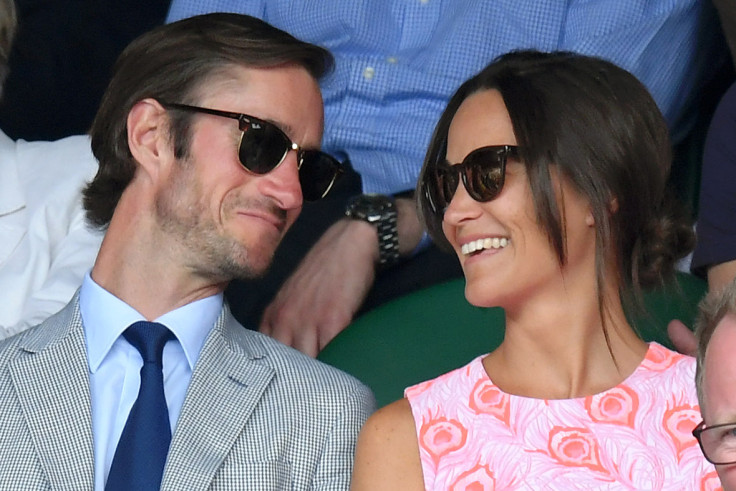 Britain's most eligible young lady has been snapped up once and for all. Pippa Middleton, the younger sister of Catherine, the Duchess of Cambridge, is engaged to be wed to fellow sports enthusiast and multi-million hedge fund chief executive, James Matthews.
It's been a whole five years since Pippa almost stole Kate Middleton's thunder at her 2011 wedding to Prince William thanks to a flattering bridesmaid dress which accentuated her assets.
And while 34-year-old Kate has embraced the beginnings of married life and had two children, Prince George and Princess Charlotte, Pippa, 32, has kissed a few (wealthy and handsome) frogs before finally finding her prince.
After splitting from boyfriend of three years Nico Jackson in the autumn of 2015, Pippa reignited an old flame in rekindling her romance with 40-year-old Matthews three months later. The pair, who had originally dated in 2012, clearly still held strong feelings as Matthews knelt down on one knee and popped the question at the Lake District last weekend, Daily Mail reports.
The huge Victorian-style diamond ring is a sign of Matthews' prosperity, but who exactly is he and who else has almost captured Pippa's heart? IBTimes UK takes a peek into Pippa's extensive love-life as it's suggested she's got a thing for "tall men who work in finance" from the likes of Jackson to Alex Loudon.
James Matthews – 2015-present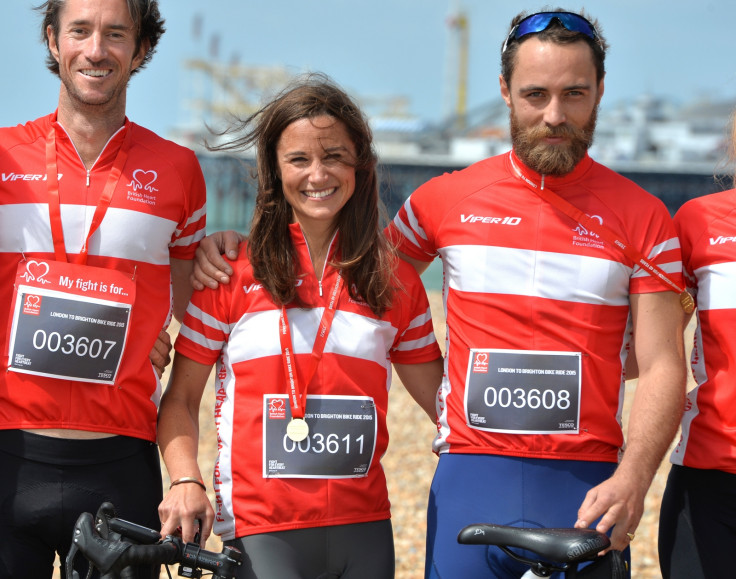 He is a man of tradition according to friends, asking Michael Middleton's consent before proposing to his youngest daughter. Matthews is probably most women's – and their mother's – dream man on paper.
Tall, handsome, well put together, and despite deriving from a humble origin like Pippa (his grandfather was also a coalminer), he has conjured up a mass fortune by himself. Matthews has successfully helmed Eden Rock Capital Management Group – named after his parents' hotel Eden Rock St Barths – for more than ten years. He is almost entirely self-made and "worked very hard from an early age," cites a source from his inner circle.
Pippa was drawn to Eton-educated Matthews due to his love of outdoor pursuits involving swimming, running, skiing and cycling – having swam the Bosphorus, climbed Mont Blanc and cycled across America herself. The only smudge on his glistening potential-suitor resume is the idea that his 26-year-old brother is a coke-snorting, lascivious reality star who has bedded more than a 1000 women and made a name for himself on Made in Chelsea. Who knew Spencer Matthews would be a nearly-royal by 2017?
Nico Jackson – 2012-2015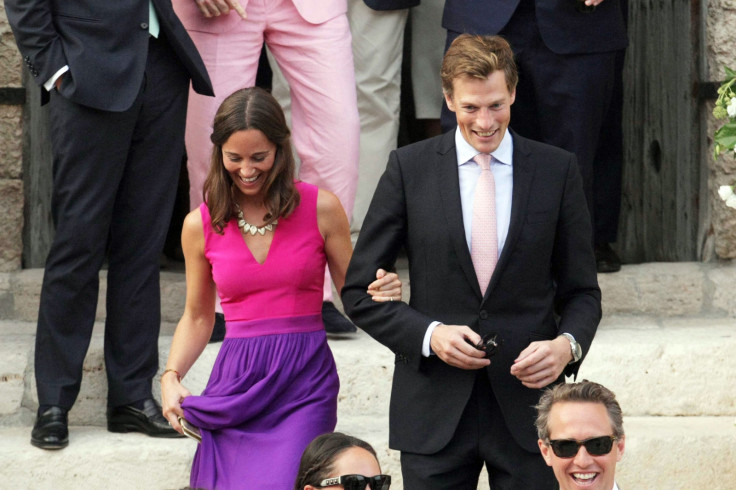 Another overwhelmingly statuesque loaf-wearing City type to date our Pippa was stockbroker Jackson of Deutsche Bank. Blue-eyed, dreamy and skiing-obsessed, we all thought this PDA-loving intelligent, dapper young man was 'the one'. Like Pippa, and Matthews, he is not from posh stock, having lived with his parents and sister Nina in a 'modest £250,000 home' in Folkestone, Kent.
His father Martyn owns a sports and ski shop called Landau in their hometown, and he appeared to have gained the Middleton's blessing by holidaying with the Duke and Duchess of Cambridge, along with Pippa's parents Michael and Carole, in Mustique.
But when it got down to the crunch, it all fell apart when Jackson moved to Geneva from London for work, placing strain on the relationship. They sparked engagement rumours in 2013 but they reportedly struggled with their romance for the best part of a year.
Alex Loudon – 2010 - 2011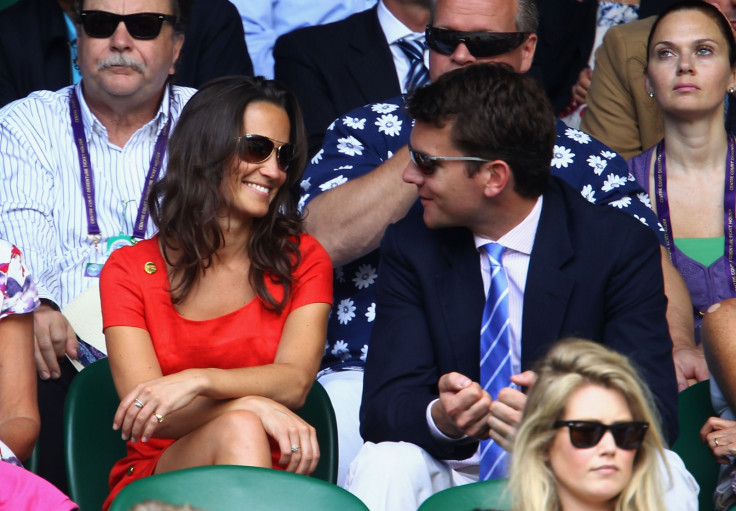 Kent-raised English former cricketer Alex Loudon, 35, was apparently the man who broke Pippa's heart after more than a year of dating. Despite being the beautiful sister of the future Queen of England with no shortage of suitors, Loudon, who studied at Eton, could no longer cope with the 'circus' that enveloped their relationship.
A friend told the Daily Mail: "The plain truth is Alex adored Pippa but he couldn't stand the circus that now surrounds her. Nothing is straightforward anymore." Due to Pippa's appearances at numerous high-profile parties compared to Loudon's love for the cricket and the quiet life, his parents weren't too keen on her as a potential wife for their 'old-fashioned' son.
The friend continued: "Alex's parents were welcoming but they were always somewhat lukewarm about the relationship. They didn't see Pippa as 'wife material'. James and his wife Jane both come from very good families. Pippa is very sweet but she is socially ambitious – all her friends are so "trophy posh" it's ridiculous. They didn't honestly see Alex and Pippa's relationship as a long-term thing." Ouch.
Loudon was a right-handed batsman and off spin bowler and was considered a promising future international player. He announced his retirement from cricket to pursue a business career in 2007, and later enrolled in the full-time MBA programme at the London Business School.
Pippa also dated the highly-eligible Jonathan 'JJ' Jardine Paterson for three years before that – another Eton-schooled heir to a Hong Kong fortune. Scottish aristocrat Billy More Nisbett, diamond heir Simon Youngman and nightclub entrepreneur Charles Gilkes have all been romantically linked to the Celebrate author in the past as well.
Pippa's Little Black Book is a force to be reckoned with, no doubt.