With soft features, fair complexion and brunette hair, Kate Middleton is regarded as one of the greatest beauties of our time. Now, a picture has emerged of her great grandmother which reveals that good looks run in the family.
The likeness between Olive Middleton and the Duchess of Cambridge is uncanny, from their high cheekbones to lustrous locks, and it seems that they were also alike in nature with regards to public duties for their country.
Amid the moving tributes that the Duchess attended in Thiepval, France this weekend (2 July) – with onlookers saying she looked "quite emotional" – there may be more to her attendance at Battle of the Somme centenary commemorations than meets the eye.
Following an idyllic childhood at the family's ancestral seat of Potternewton Hall Estate (near Leeds, Yorkshire) Middleton's great grandmother, born Olive Lupton, saw her aristocratic life torn apart with the outbreak of the Great War. Her luxury standard of living – which she had enjoyed alongside her three brothers and sister – vanished before her eyes.
Olive's father Francis Martineau Lupton was a successful businessman, running the family merchant and cloth making operation, along with his duties as a Liberal member of parliament.
Set to follow in their father's footsteps and go into the family business, her three brothers signed up for service when the First World War broke out. From whizzing around Cambridge in a Rolls Royce, studying at Trinity College, to losing their lives a mere four years later – the spoils of war altered family life forever.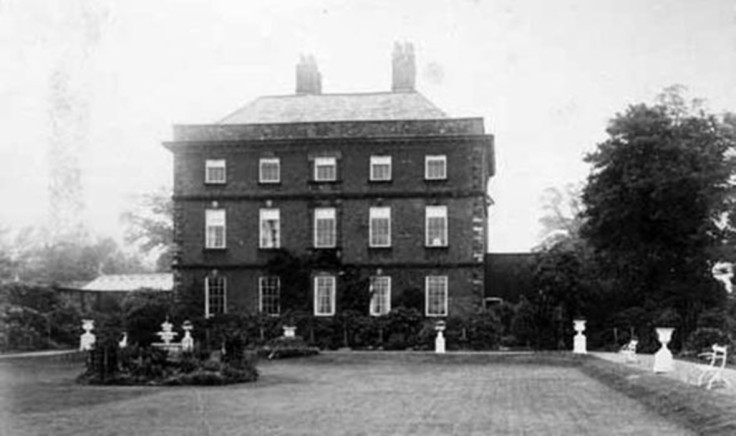 Captain Maurice Lupton was the first to be killed in action by a sniper bullet in the trenches at Lille in June 1915, while Lt. Lionel Martineau Lupton was wounded, but killed during battle after recovery in July 1916. Major Francis Ashford Lupton was reported missing in 1917 but was later found dead.
In their memory, their father transformed the family home, Rockland, to an institution for the children of sailors and soldiers, and moved with his daughters to Roundhay. He also contributed financially to many causes and institutions.
Olive went on to marry the Duchess' great grandfather, Richard Noel Middleton just as the Great War broke out. As the turmoil unravelled, she volunteered to work as a nurse, offering her services at the estate of her second cousin Baroness Airedale – Gledhow Hall – which was also turned into a hospital for soldiers.
It was there that Olive, alongside first cousin Elinor Lupton, helped save lives and participated in the advancement of women's rights – as a member of the first Executive Committee of the Leeds Association of Girls' Clubs.
It is apparent that the Duchess has inherited her goodwill nature from her distant relatives, using her royal platform to volunteer and contribute to numerous charities and causes relating to AIDS & Hiv, bullying, cancer and human rights including Action on Addiction and Place2Be amongst others.
Olive gave birth to her first son, Peter Francis Middleton, in 1920, who was the Duchess of Cambridge's grandfather. He grew up to serve as Prince Philip's co-pilot during a South American tour in 1962. Olive died in 1936.