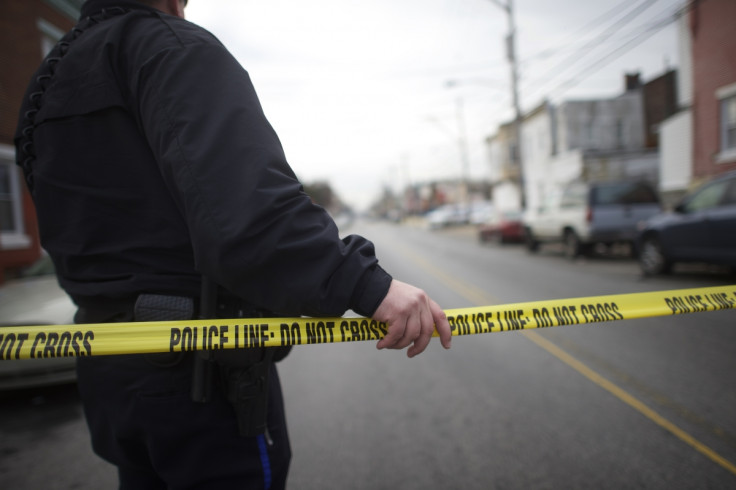 At least five people have been killed and three others injured after two gunmen went on a shooting spree in the Pittsburgh suburb of Wilkinsburg. The assailants, who are still at large, opened fire on partygoers in a garden before fleeing the residential area.
Police in Allegheny County have said four women and a man were killed in the attack about eight miles outside of Pittsburgh city centre. At total of eight people were hit by bullets in the mass shooting.
Four were pronounced dead at the scene shortly after emergency services responded to the 911 call at Franklin Avenue. The four others, were transferred to local hospitals, where one woman died from her wounds. Two are said to be in critical condition.
The shots were fired from an alleyway at the rear of the house, police said. The shooters are believed to have coordinated to inflict maximum casualties. "Partygoers appeared to try to run into the residence at which point a person on the side or backyard adjacent fired at the back porch. All four of the individuals who died at the scene died on that back porch," the police said in a statement.
Ballistic evidence recovered from the scene has confirmed two shooters shot two different weapons from separate vantage points.
Lieutenant Andrew Schurman from the Allegheny County homicide unit told the Pittsburgh news outlet WPXI that police were still on the hunt for the two shooters and no one had been taken into custody. The motive for the shooting was not immediately clear.
One resident told a local television station she heard a total of 20 shots fired from the area as she was walking home. Kayla Alexander told Channel 11 News saw people running from the house in what she described as a usually quiet area.