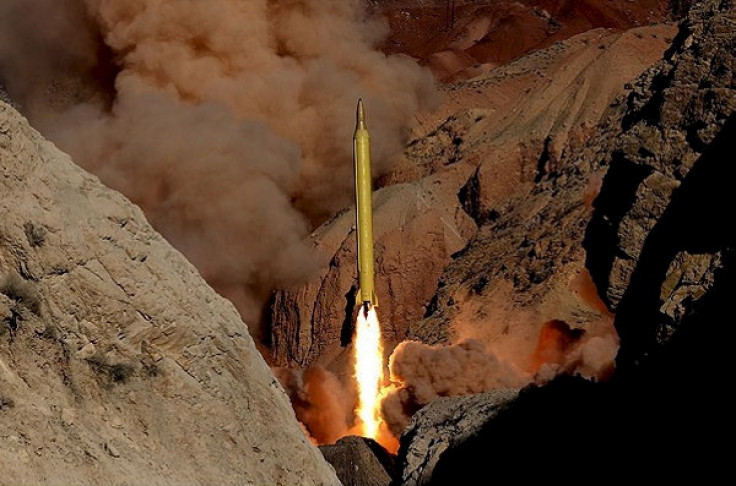 The US has expressed concerns over Iran's latest test-firing of ballistic missiles and said Washington is keeping a close eye on the situation. Many high-profile figures in the Obama administration have criticised Tehran's move, which came as Vice President Joe Biden visited Israel.
Secretary of State John Kerry held a phone call with his Iranian counterpart Mohammad Javad Zarif over the launches. During a routine press briefing, State Department spokesperson John Kirby said: "The secretary did raise his concerns today with Foreign Minister Zarif."
White House spokesperson Josh Earnest told reporters: "We will continue to redouble our efforts with our allies and partners in the region to try to limit Iran's ability to continue to develop their missile programme." Still, the US braced for more such launches in the coming days.
Iran's Islamic Revolutionary Guards, for the second consecutive day, fired two rockets hitting targets 850 miles (1300km) away – symbolically noting that its missiles could reach Israel. The missiles – which were launched from the eastern part of the Alborz mountain range – were reportedly marked with the words: "Israel must be wiped off the earth". The notes on the missiles have yet to be independently verified.
"We have huge reserves of various range ballistic missiles that are ready to target enemies and their aims, at any time, from different points of the country," Brigadier General Hossein Salami, deputy commander of the Revolutionary Guards, told reporters, according to the quasi-official Fars news agency.
The tests were meant to send a direct message on Biden's short to Israel. The American vice president said Washington "will act" suitably if Tehran violates any of the conditions listed in the nuclear deal that ended years of global sanctions on the Islamic country.
"All their conventional activity outside the deal, which is still beyond the deal, we will and are attempting to act wherever we can find it," he said, adding that "a nuclear-armed Iran is an absolutely unacceptable threat to Israel, the region and the United States".
Officials have hinted that the tests may not have violated Iran's agreement with world powers – formally known as the Joint Comprehensive Plan of Action – but may be in breach of UN regulations.