Pixel Watch rises to second spot as Fitbit falls in tough wearable market
Google rose to the second spot in the wearables market as waning Fitbit shipments were offset by the 16 percent growth in its smartwatch sales thanks to the launch of the Pixel Watch.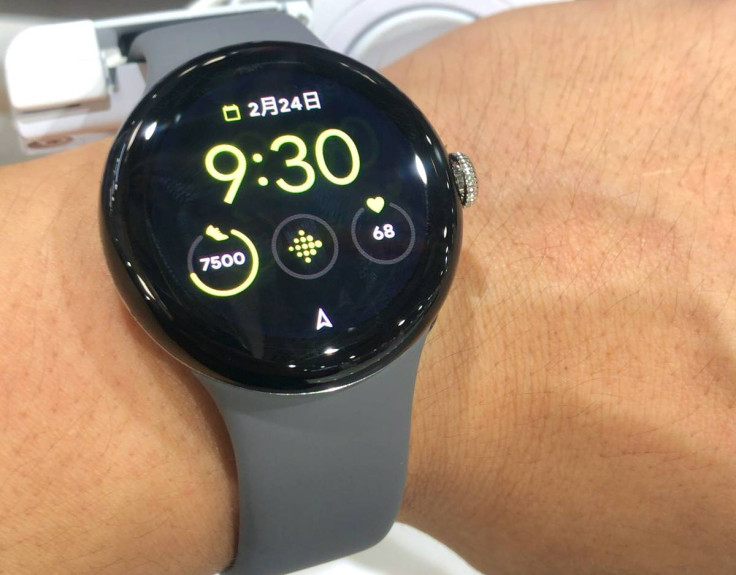 Recently released data suggest that Google's Pixel Watch, launched late last year, is a hit and has already shipped hundreds of thousands of units in its first few months. Even more interesting is that the new gadget raked in massive sales while other smartwatches, such as Fitbit, posted declines in sales.
This was revealed by Canalys, a leading global technology market analyst firm, in its estimate on the wearable band market and its fourth-quarter performance. Canalys said total wearable band shipments declined by 18 per cent in Q4 2022. "This marks the first double-digit decline for the market in a typically seasonally strong Q4 quarter," the firm noted.
The smartwatch category also posted a double-digital decline in the fourth quarter of 2022. Smartwatch shipments plunged by 17 per cent for the period.
Even Apple, the overall wearable band market leader and top smartwatch brand, was affected by the challenging business climate in Q4. The company shipped 13.8 million units in the fourth quarter of 2022, a 17 per cent decline from the 16.5 million shipped in Q4 2021. However, the company still maintained its top spot with a market share of 27.5 per cent.
Google rose to the second spot despite the 25 per cent decline in its shipments from 5.3 million units in Q4 2021 to just 4.0 million in Q4 2022. The company was able to offset waning Fitbit shipments with a 16 per cent growth in its smartwatch sales thanks to the launch of the Pixel Watch. As of the fourth quarter of 2022, Google's market share stood at 8.0 per cent.
Xiaomi's wearable band shipments fell by 40 per cent from 6.7 million shipments in the fourth quarter of 2021 to just 3.6 million in Q4 2023. The company lands at the third spot with a 7.2 per cent market share.
Similarly, Huawei suffered a massive decline of 42 per cent from 5.5 million shipments in Q4 2021 to just 3.4 million in Q4 2022. The company has the fourth largest market share at 6.4 per cent.
South Korean tech giant Samsung did not do too well in the wearables market and even fell to fifth place as its growth streak abruptly ended in Q4. Its shipments declined by 35 per cent to 2.9 million in Q4 2022 from 4.5 million in Q4 2021. The report noted that "dividend from the WearOS migration dwindled, and it was further limited by the iterative update of the Galaxy Watch 5 series."
Canalys clarified that, despite sharp declines in smartwatch shipments during the fourth quarter, Apple, Samsung, and Huawei posted positive annual growth for the entire year. "In 2022 overall, smartwatches grew 3%, basic watches rose 21%, and basic bands fell 39%, leading to the whole wearable band market declining by 5%," the firm noted.
The firm expects the wearable market to grow slightly this year. "The wearable band market is expected to grow at a modest 2% in 2023," Canalys analyst Cynthia Chen said. "While we expect basic bands to continue declining, basic watches and smartwatches will grow, but growth will be capped below 10%. Vendors remain vigilant and will emphasize quality rather than quantity given some recovery in consumer spending."
The company projects smartwatches to grow by around 8 per cent in 2023. This is slightly better than the expected 6 per cent growth for the basic watch segment.
The firm also expects manufacturers to enhance its products by adding more features. "Further development will centre on smartwatch OS, with more chances of connectivity and tracking features supported by pragmatic use-cases to debut on smartwatches, backed by consumers' rising interest in advanced watches," Canalys said.
However, Grand View Research offers a more optimistic outlook on the wearable market in the coming years. The firm expects wearables to gain popularity as more people use them to check their cholesterol levels, calories burnt, oxygen levels, and other health-related functions.
"The global wearable technology market was valued at USD 61.30 billion in 2022 and is expected to expand at a compound annual growth rate (CAGR) of 14.6% from 2023 to 2030. The increasing adoption of smart wearable technology products among consumers is driving industry growth," Grand View Research wrote.
© Copyright IBTimes 2023. All rights reserved.