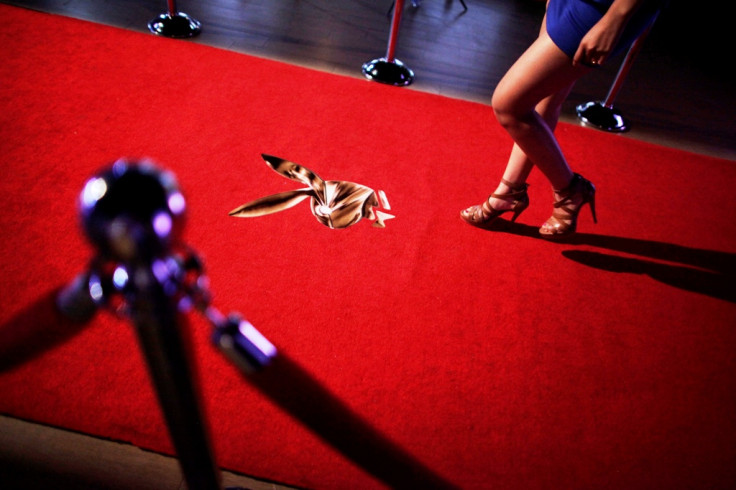 Hugh Hefner's Playboy Enterprises, which pioneered print adult entertainment, aims to double its retail revenues in China to $10bn (£6.6bn, €8.8bn) over 10 years.
Playboy runs a merchandise business in China, where pornography is illegal. That business sells fashion apparel and travel luggage tagged with its iconic bunny head logo.
And the company now aims to grow its China footprint through a new 10-year licensing deal with manufacturing and distribution firm Handong United.
With Handong United as its primary manufacturer and distributor, Playboy hopes to have better control over quality and expand its distribution network to 3,500 retail touch points from 3,100 at present.
Playboy, present in China for over 20 years, had previously teamed up with several licensee partners across the nation, making it difficult to enforce quality controls.
Matt Nordby, president of global licensing and chief revenue officer at Playboy Enterprises, told CNBC: "China is extremely important to our business.
"Playboy has generated $5bn in retail revenue in China in the last decade, we're looking to double that number over the next decade.
"[Handong] is known for quality manufacturing and their relationship with retail across China. We believe this new platform positions us for growth over next 10 years."
Nordby added, "Playboy has traditionally appealed to the male demographic in China, but we believe there's an opportunity to market our brand to females, particularly with our fashion apparel."
India plans
Playboy has also set sights on India, known to be a more culturally conservative market where it opened its first night club in 2014.
Nordby said: "It's difficult to ignore the growing middle class in India, our brand resonates there. Phase two will be rolling out consumer goods, we expect to do that later in the year."
Playboy derives about half of its revenues globally from the licensing of consumer products and the other half from its media division. In 2014, Playboy raked in $1.5bn in annual retail sales the worldover, with over a third coming from mainland China.