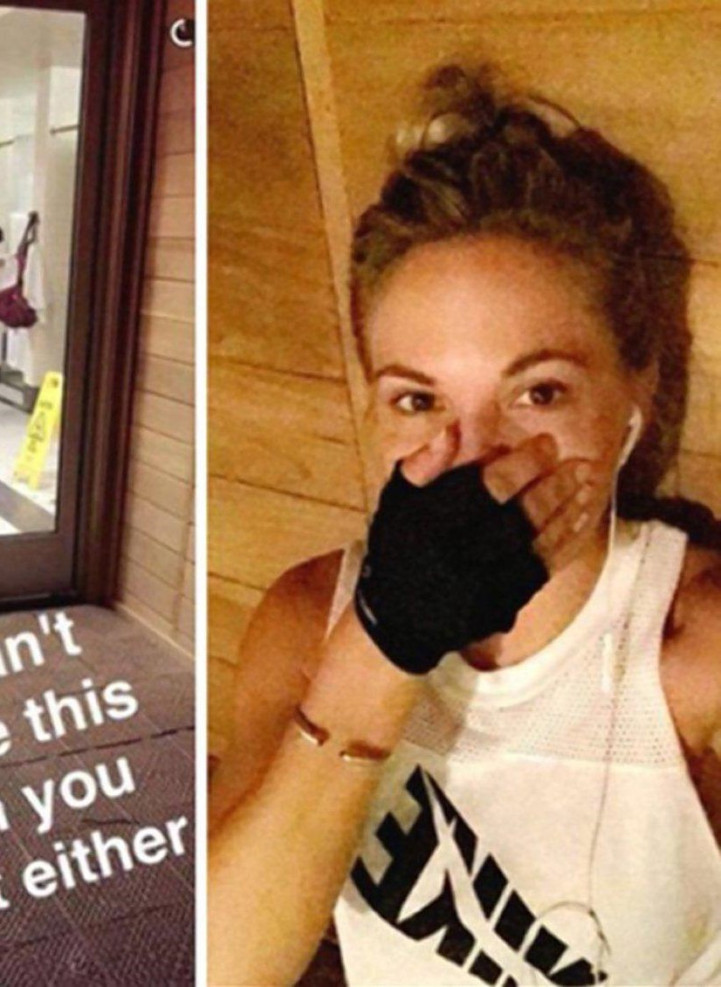 Playboy model Dani Mathers has been charged by Los Angeles prosecutors with invasion of privacy for taking a picture of a naked woman in the locker room of a gymnasium and posting it on social media.
In July, the 29-year-old model shared the image of a 70-year-old woman in the shower of a fitness club – without her knowledge – on Snapchat and captioned it: "If I can't unsee this, then you can't either."
After public outcry, Mathers apologised in a video later and said that she did not mean to send the image to her audience, but intended to use it in a private conversation. She said at the time: "That was absolutely wrong and not what I meant to do. I know that body shaming is wrong. That is not the type of person I am."
According to reports, if Mathers is convicted, she could face up to six months in jail and a fine of $1,000 (£800). Los Angeles city attorney Mike Feuer said in a statement: "While body shaming, in itself, is not a crime, there are circumstances in which invading one's privacy to accomplish it can be. And we shouldn't tolerate it".
He added: "Body shaming is humiliating, with often painful, long-term consequences, it mocks and stigmatizes its victims, tearing down self-respect and perpetuating the harmful idea that our unique physical appearances should be compared to air-brushed notions of 'perfect'."
Mathers' attorney Thomas Mesereau told the Guardian that his client never meant to violate privacy laws. "I am very disappointed that Dani Mathers was charged with any violation. She never tried to invade anyone's privacy and never tried to break any law," Mesereau said.
The LA-based gym cancelled Mathers' membership and banned her from all its locations. Executive vice-president of the fitness club, Jill Greuling, said that the model's actions were "appalling" and the gym reported her to Los Angeles police who said that they started investigation into "illegal distribution" of a photo.