A Playboy model who publicly shared a photograph of another woman naked in a gym changing room, is to be investigated by LA police. Dani Mathers, 29, posted the image of the nude woman on her Snapchat.
She then posted a second image of herself, showing her placing her hand over her mouth as she mocked the unsuspecting gym-goer in the locker room at LA Fitness Universal City, with the caption: "If I can't unsee this then you can't either!"
A sexual assault division of the LA police department is now investigating the matter and have called on the victim of the incident to come forward as the model faces possoble charges for the "illegal distribution" of the image.
Dani, who was crowned Playmate Of The Year 2015, faced a backlash on social media for the cruel body shaming stunt. Deleting the image, she apologised for her actions claiming she thought her Snapchat post had been a private conversation with a friend.
"'I just want to acknowledge a photo that I accidentally posted. It was absolutely wrong and not what I meant to do. I chose to do what I do for a living because I love the female body and I know body shaming is wrong, that's not what I'm about and this is not the type of person I am.
"'The photo was taken as part of a personal conversation with a girlfriend and because I am new to Snapchat I didn't realise I had posted it, and that was a huge mistake. I know I have upset a lot of people out there but please believe me this is not the type of person that I am. I have never done this before and I will never do this again, you have my word."
The model, who has 553,000 followers on Instagram, more than one million followers on Facebook and 75,100 on Twitter, was castigated on social media for her shameless conduct.
"I'm grossed out you would post a photo of a naked woman's body in a locker room saying "you can't unsee this" wow," wrote one person.
"Vile. You're a bully and an apology won't ever change that," said another.
Jill Greuling, Executive Vice President of L.A. Fitness, said in a statement: "Our written rules are very clear: Cell phone usage and photography are prohibited in the locker rooms. This is not only our rule, but common decency."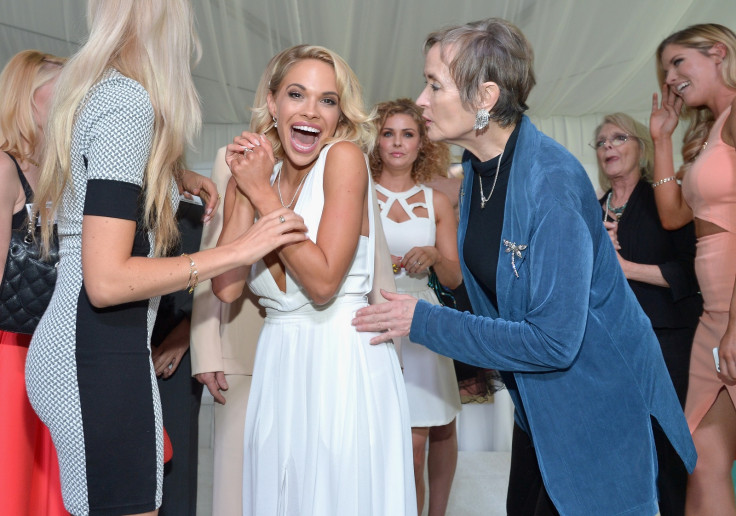 Following investigations, Ms Mathers has been permanently banned from the chain of gyms, has lost her job on radio station KLOS 95.5 on the "Heidi and Frank" radio show. Furthermore, If the victim comes forward, Ms Mathers could face a fine or a short prison sentence NY Daily News reports.