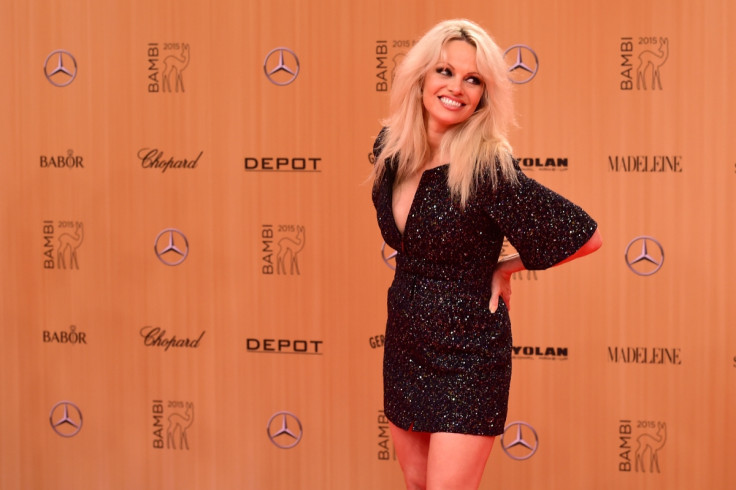 Nudie magazine Playboy played a big role in shooting Pamela Anderson to fame. So it's only fair that the last nude issue should feature one of their biggest sellers.
Playboy recently posted a picture of their January-February 2016 issue cover featuring the former Baywatch girl wearing nothing but a "SEX" choker, on Twitter with the caption #LastOne. The lead headline shouts, "Pamela: A Revealing Return to The Mansion".
"I got a call from (Hugh Hefner's) attorney, who said, 'We don't want anybody else. There's nobody else, could you do the last cover of Playboy?'" Anderson told celebrity outlet Entertainment Tonight.
This will be the 48-year-old's 14th appearance in the magazine that will feature a 12-page photo spread. The actress and animal rights activist will also be interviewed by actor James Franco for the special issue.
Anderson said she first asked her two sons Brandon, 19, and Dylan 17 if they were comfortable with the idea before going ahead.
"I took off all my clothes, and I rolled down the hill as fast as I can," she said. "I was just screaming, and hair and boobs were flying, and shoes were going everywhere," she says of the photo shoot.
In her interview with Franco she recollects her first (1989) shoot for Playboy, "The photographer shot me in one roll of film because I was nervous and throwing up. But, then I saw the pictures, and from there it was hard to keep my clothes on! I was painfully shy before, but then it clicked in my head that nobody cares what you look like naked except you. People are more concerned about themselves and their own flaws."
With its January-February issue, Playboy will end its more than 60-year tradition of featuring pictures of nude women. With nude images available all over the internet, Hefner felt it was time for the magazine to offer something different to its readers. Provocative photo spreads of Playmates and racy articles will continue to feature in the publication.