A UK startup is using mobile apps and the Internet of Things (IoT) to get children to voluntarily learn to brush their teeth properly and build good teeth hygiene habits.
PlayBrush has invented a game controller that fits on to any toothbrush. As the child brushes their teeth, the smart toothbrush game controller senses their brushing behaviour and the character in the mobile game app earns points and overcomes obstacles corresponding to the child's hand motions.
If the child only brushes one side of their mouth or brushes either too fast or too slow, the character in the mobile app will crash into obstacles and lose points.
There will also be a web-based app that will provide data into how well the child is brushing that the parent can choose to share with their dentist.
PlayBrush, which costs £49 ($75), is designed for children aged four to 11 and is the brainchild of Paul Varga, Matthäus Ittner and Tolulope Ogunsina. Their startup has come out of the UCL Advances, the entrepreneurship centre at University College London, and is currently seeking backing on Kickstarter.
Using mobile apps to motivate kids
"I came up with the idea because of my godchild, because he is a really reluctant brusher," Vargas told IBTimes UK.
"With PlayBrush, we force them via the game to change sides and brush everywhere in their mouth, so it's a solution to help parents to foster intrinsic motivation in their children, so the children voluntarily motivate themselves because they want to win the game."
There are nine days left to go and the PlayBrush Kickstarter campaign has already received £31,226 from 317 backers out of its £35,000 goal. Vargas says the startup has been surprised by the amount of interest they have received.
"280 kids took part in a focus group and some parents loved it so much that they recommended it to other parents. But I've been quite surprised, some of our biggest backers are dentists who are buying at least 10 devices," he said.
Brushing one's teeth tends to be quite a messy process, so the startup has created a special waterproof case for smartphones and tablets that includes suction pads to secure it safely to the bathroom mirror.
There is also no risk that the game controller will be damaged from water or toothpaste as it is made from an FDA-approved, child-safe and waterproof material similar to what is used to make toothbrushes.
For a device for a child, £49 seems like quite a bit to pay, but Vargas says that other smart toothbrushes on the market retail for between £45 to £100, and they do not include any game apps, which come included.
There is an catchy song app to convince children to brush their teeth by toothpaste maker Aquafresh called Brush Time, but it is just a standalone app.
Rise of the Internet of Things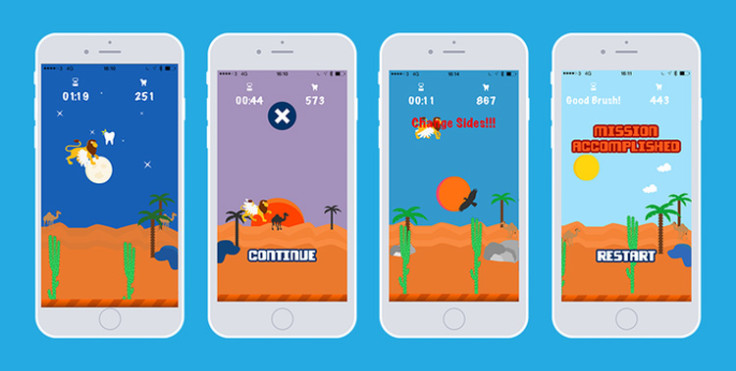 Gartner estimates that in 2015, there will be 1.1 billion connected things being used in smart cities a figure that will rise dramatically to 9.7 billion by 2020.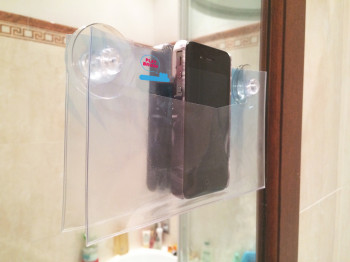 Outside the home, many governments are looking to create "smart cities" by implementing sensors in public infrastructure in order to monitor everything from traffic to velocity in parking and peak parking space occupancy, to which public streets are most travelled late at night and require lighting, and which do not.
"Connected devices and sensor technology are becoming more and more prevalent. It depends on the use case, but I think a lot of problems can be solved with sensor tech and IoT especially in areas of healthcare and education, you can do quite a lot with it," said Vargas.
"While testing PlayBrush we've come up with other solutions to help parents to foster intrinsic motivation in children. The world will change a lot in the next 10 to 20 years."