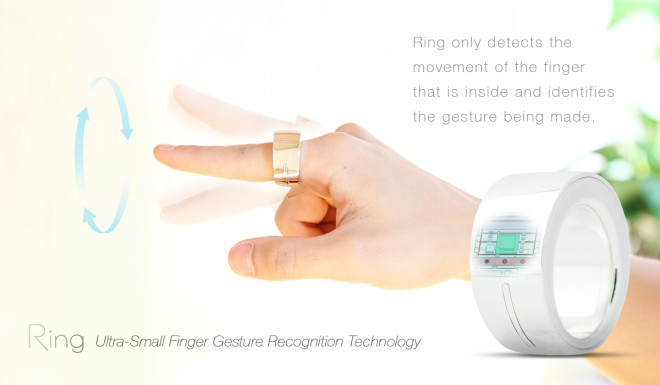 Just when you were getting excited about smart wristbands and glasses, along comes Ring - a smart ring that lets you send text messages, pay bills and control household appliances from your fingertips.
Ring works by using gesture recognition technology to sense gestures while users wear the device on their index fingers. Users tap the side of the ring to turn it on, and then make a gesture to select what function they want to use.
For example, if a you want to send a text message, just draw the shape of an envelope in the air. Want to take a photograph? Just draw the shape of a camera and Ring will take a picture with the camera on your phone.
In order to actually type a message using Ring, you would have to spell out words by drawing them in the air with your finger, which could be useful if you just want to reply "OK" or "5mins" but could become troublesome for longer sentences.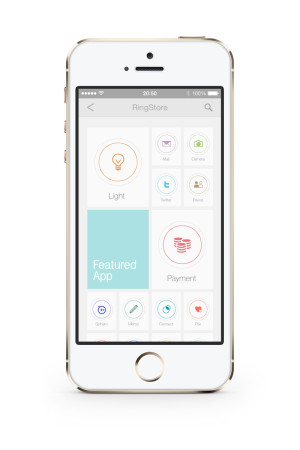 A companion smartphone app can be used to edit the identifying shape to make the gesture easier.
For example, getting Ring to understand that drawing a square in the air means you want the text message function activated, or maybe a circle to mean that you want to use the camera.
Smart home control
In order to control home appliances, such as a smart lamp you would have to draw a light bulb in the air (or whatever symbol they've set it to) and once activated, you would be able to gesture in the air to dim the light.
Logbar inc, the device's creators, also say that users can make payments if low-energy Bluetooth iBeacon technology or GPS is activated, and from the video you can see a user writing $12 in the air and seeing a smartphone instantly accept payment.
Ring is set to be released in July 2014, complete with the smartphone app and a Ring app store that already contains apps that can be used to connect the device to home appliances.
The developer has also made sure that the device works with iOS and Android smartphones, tablets, PCs, Google Glass, smartwatches like the Samsung Galaxy Gear, as well as connecting to social media networks and existing smart home control devices.
4,277 people have backed the Ring campaign so far on Kickstarter and Logbar has raised $717,883 (£429,510) at last count, which is almost three times the amount they had hoped to raise.
Early bird supporters who have donated at least $145 will receive Ring in June 2014.