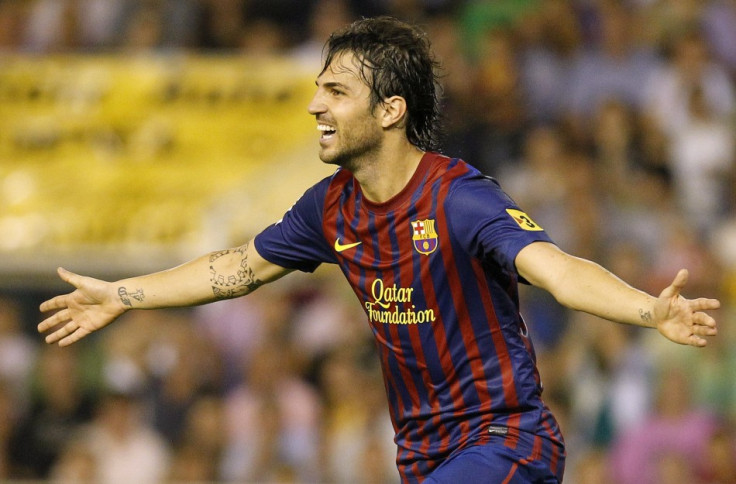 Cesc Fabregas has insisted that he gave Arsenal everything he could during his time at the club, after the Spaniard finally got his wish towards the end of summer to move back to youth club Barcelona.
Fabregas signed a mammoth eight year deal with Arsene Wenger in 2006, and though the Gunners manager could have kept him, Wenger eventually allowed the skipper to move to Barcelona for a fee believed to be around £35 million.
And the star, who has already won as many trophies with Barcelona as he did in eight years with Arsenal, believes that it was the right time to go home.
\"I thought it was the right moment. I\'d given everything for Arsenal,\" he told the January issue of FourFourTwo magazine.
\"I played with a broken leg, I played when my grandfather died. I gave everything but you reach a moment when you say: \'I can\'t give any more\'.\"
While some Arsenal fans and pundits have criticised Fabregas for making the move to a side that could immediately deliver trophies, rather than continuing to stick with the Gunners in their quest for long-awaited glory, the 24 year old maintained that he has a tough run at Camp Nou.
\"I think I took the hardest option,\" he explained. \"I\'m competing with the best central midfielders in the world.\"
While Arsenal suffered their most disappointing start to a season in over 50 years after losing Fabregas, the side recovered well, and while title leaders Manchester United and Manchester City have crumbled inder pressure in the Champions League, the Gunners were the first English side to shore up qualification.
And today, summer loan signing Yossi Benayoun revealed that he believes Arsenal\'s good run of form has helped fans get over the loss of Fabregas.
\"You lose two of your biggest stars - Fabregas and Nasri are both great players - and maybe, I don\'t know, the fans expected bigger names [to replace them],\" he said.
\"But all the names we bought on the last day have proved themselves and we are playing much better, winning games and I think the supporters now understand we have a good team and they have forgotten the other players.
\"We are only two points behind Chelsea now, a few points from Tottenham and Man U are not far so I think we have proved ourselves.\"