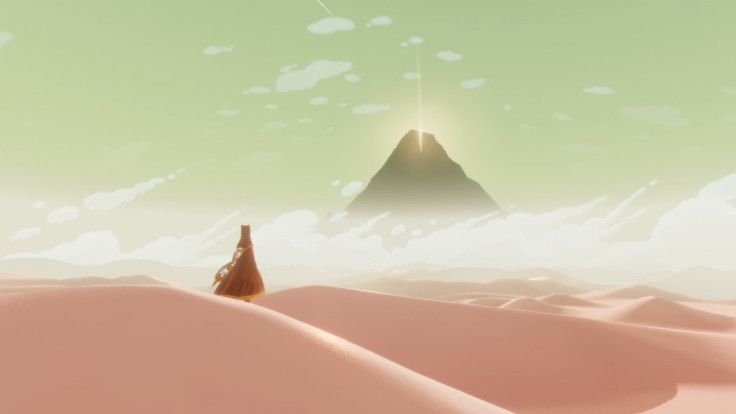 Sony's line-up of free games for its PlayStation Plus subscribers includes one of the most beautiful and highly-regarded games of all time, thatgamecompany's Journey, and also Lords of the Fallen - which is alright.
The PlayStation 4 versions of each, plus the PlayStation 3 version of Journey will be available to download from 6 September until 4 October, Sony confirmed on the PlayStation Blog.
In addition to these, side-scrolling action adventure Badland will be made available on PS4, PS3 and PS Vita, with Ubisoft's Prince of Persia: The Forgotten Sands and indie mystery Datura on PS3 and Amnesia: Memories on Vita.
The highlight is undoubtedly Journey, an all-time classic upon its initial release in 2012, made better when it was spruced up with a 60fps frame rate on PS4 in 2015.
In our 10/10 review of the remastered version, we said: "Without a word, Journey climaxes with one of gaming's most powerful and emotive finales. An utter delight bringing to a close the game's depiction of life in microcosm, from its first tentative steps to the delights that follow, the personal connections you make, the turmoil through which we persevere, and beauty of every last second.
Sony's blog said the following of its two headlining games:
For all the latest video game news follow us on Twitter @IBTGamesUK.